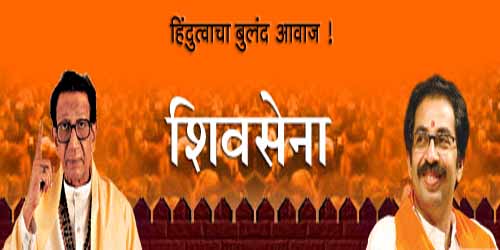 Nagpur News : Pushing forward the Marathi card, Shiv Sena has demanded to conduct Maharashtra Public Service Commission (MPSC) examinations in Marathi while sternly opposing the decision to add Hindi and Urdu as the medium of examinations. The party has described the move as the state government's conspiracy and announced to fight back against the ignorance of the government towards the Marathi speaking youth in their own region.
Shiv Sena's Nagpur district vice-president Ashok Zinghare advocated that the entire official work is done in Marathi but owing to the people flooding in from other linguistic regions and the pressure from the leaders, the state government is discriminately trying to make Hindi and Urdu as the official language. Even it conspired to include Hindi and Urdu as the medium of conducting MPSC examinations, Zinghare alleged.
Zinghare was of the view that all the state public service commission should conduct the examinations in their respective regional language.
He warned that the state government's decision would be protested throughout the state. He claimed that the Marathi youths get an opportunity to vie for the posts of deputy collector, tehsildar, DSP and other key posts in health and revenue departments statewide through MPSC examinations but the government has cornered the rightful interests of Marathi speaking people by conducting the same in Hindi and Urdu.