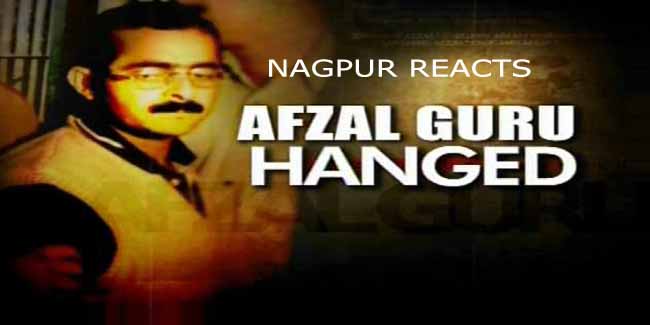 Nagpur News :
Following the 'Better Late than Never' policy, 2001 Parliament attack convict Afzal Guru was finally hanged on Saturday in Tihar Jail, New Delhi after his mercy petition was rejected by the President.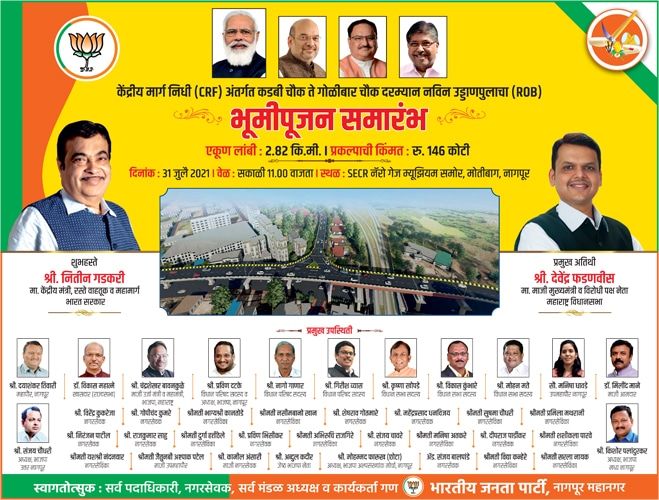 His execution was rejoiced by Nagpurians and political personage of various parties. We Spoke to few to get their reactions.
Speaking to Nagpur Today Deputy Mayor Sandeep Jadhav welcomed this decision of Guru's hanging and said, "Though the people had to wait for 12 years for this decision. But, finally justice is done." He congratulated President of India Pranab Mukherjee for this decision.
Leader of Ruling Party Pravin Datke said, "This decision is in favour of all Indians and a tribute to those sacrificed their lives. If Guru was hanged right after the High Court and Supreme Court's decision in 2004, that would have been a true tribute to the martyrs. But, Central Government's decision to hang Guru is welcomed by one and all."
Anant Ghad from Nagpur Improvement Trust congratulated Government and President of India for this decision and said that this decision would serve as a lesson to all terrorist that India would not spare them for their heinous deeds. This would tell the whole world that India can take stern action when it is required.
MLA Krishna Khopde welcomed this decision and said that though late but it was a right decision and in favour of India and Indians. The execution of Afzal Guru would build a strong image of India that it would not spare such criminals who pose threat to the lives of innocent people. He congratulated President of India and Government for this decision. This decision would serve as a threat to all terrorists and it might help to control terrorist activities.
District Vice President of Shiv Sena Ashok Jhingare said that party members celebrated execution of Afzal Guru by bursting fire crackers at its party office in Khaperkheda. Party members also distributed sweets to express their happiness. Jhingare further said that he was sad that the decision took 12 long years. If this decision was taken long before then terrorist attacks like 26/11 might have not happened. Also, Government had to bear all the expenses to let Guru survive, thus, wasting the hard earned money of people on a person like Guru was not right.
Organiser of Vidarbha Maharashtra Navnirman Sena (MNS) Hemant Gadkari rejoiced the decision of guru's execution and said that though the decision was late but Government has given a morning gift to all the Indians. Execution of Guru is a true tribute to all the martyrs who sacrificed their lives fighting against these terrorists. It is a warning to Pakistan that India would not tolerate any more terrorist activity and would not hesitate in talking stern actions against these terrorists.
Nitin Gadkari,former BJP president refused to give any comment on this issue to media person present outside his home today.