'Shivaji Science College is providing its official building and Principal of the College is promoting such activities in the premises. Therefore, the college should be de-recognised'
–       Shekhar Sawarbandhe, Shiv Sena Nagpur District President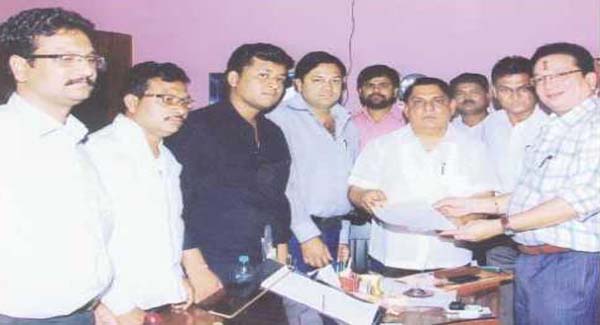 Nagpur News:
Shiv Sena has opposed conducting tuition classes by Motion IIT JEE  in the college premises during college hours. The colleges are giving permission to private institutes for conducting coaching class in the college building.
A delegation under chairmanship of Shiv Sena district chief Shekhar Sawarbandhe met Deputy Director (Education) Mahesh Karajgaonkar and demanded stern action against these colleges. He said, instead of organizing classes for the students of Class Xl and Xll, the college administration is promoting private coaching classes and providing them facility to hold classes in its building. These private institutes are conducting coaching classes for NEET, JEE and other professional courses.
Sawarbandhe alleged that the coaching classes were misleading students and their parents in the name of their faculties. The faculties declared by the coaching classes never actually teach the students, he alleged.
Sawarbandhe told mediapersons that Shivaji Science College has provided its official building to private coaching classes. The timing of coaching classes clashed with that of regular college classes. He alleged that the practice is being promoted at the behest of the Principal of Shivaji Science College. He demanded that the college should be de-recognized for such undue practices.
He said that when Shiv Sena delegation held discussion with the principal, the owner of the coaching class was also present. He demanded Education  Department to take stem action against the college. The delegation also met Registrar of Dr Babasaheb Ambedkar College and requested to stop promotion of private tuition classes. Registrar Joseph assured them of initiating necessary steps in the direction.
Nagpur Today spoke to Motion Classes owner Ravi Kala who could communicate owing to some other engagement.
The delegation comprised Yuva Sena President Hitesh Yadav, Nandu Thote, Rajat Deshmukh, Pravin Gaware, Deepak Admane, Pravin  Sandekar, Neeraj Joshi, Suraj Netri, and Rahul Golatkar.