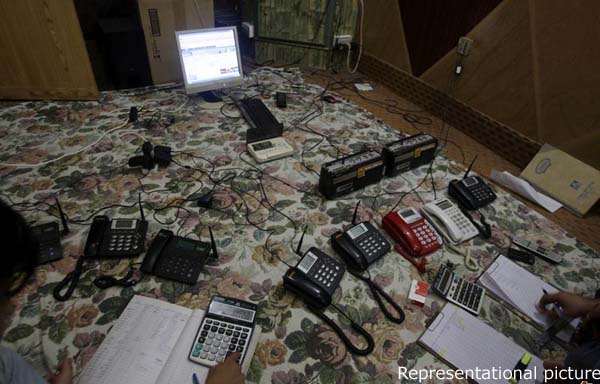 Nagpur News: With the IPL season 6 set in its full energy, the city pubs and bars are laced with upgraded TV sets in order to fetch maximum footfalls. The situation is no exception in Nagpur too. The IPL teams relish late night parties after the day's game but the nights are somewhat more 'happening' than usual in Nagpur. Every night, the cricket bookies pounce on a bar allegedly owned by a top cop to cash in on cricket fever. The concerned policeman of Deputy Superintendant rank is currently serving at some other place and hence he has sublet the bar to another person. The night scene at this bar spells a clear violation of law at the hands of the law keeper himself.
Sources alleged that the police action could not be even thought of, given its owner is itself a policeman. It is learnt that the concerned senior policeman often visits Nagpur to look after the situation at his Jashn Bar located in Sadar area.
Even the bookies are now finding it safe to function under the police protection and left the hotel at CA road they were earlier operating from. However, there are no 'cheer girls' at the bar to add fire to the game but it keep entertaining bookies till late night hours.
Sadar police ignorant
Sources informed that Sadar police have been deliberately ignorant towards the rampant betting in Jashn Bar but on the other it is reportedly harassing the owner of another bar at Dharampeth. Often the cops come to initiate action against this bar but they suspiciously miss the activities at Sadar bar.
Deals worth crores stand null
Crores of rupees were riding on Monday's match between Hyderabad Sunrisers and Bengaluru Royal Challengers but it all stood cancelled at the match ended in a draw. Under such a situation, all the betting done on the match results stand neutral. Only the money put on sessions (betting on other aspects of the match) and super over could be converted. However, the big bookies stuck to the results only which means crores of rupees went untouched.