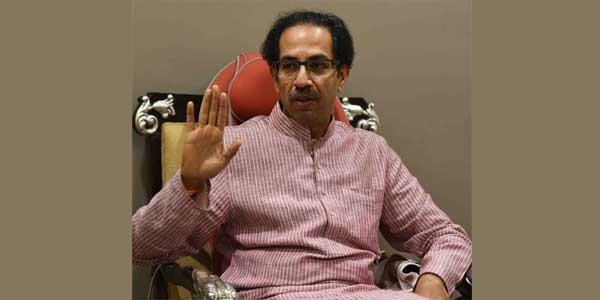 Mumbai: Congress president Rahul Gandhi on Friday wished Shiv Sena chief Uddhav Thackeray on his 58th birthday, raising eyebrows in political circles. "Best wishes to Shri Uddhav Thackeray ji, on his birthday. I wish him good health and happiness always," Gandhi tweeted this morning.
Reacting to it, Sena leader Sanjay Raut said, "Uddhavji gets birthday greetings from all over the country and outside. This time, he (Rahul Gandhi) has openly greeted him on Twitter." Gandhi's birthday wishes to Thackeray for the first time come days after he hugged Prime Minister Narendra Modi in the Lok Sabha.
A Congress source said, "The gesture (birthday greetings) can also be seen as an effort to prove that he can go beyond political rivalry to built personal relations." State Congress spokesman Sachin Sawant said, "Rahul Gandhi has greeted the head of another political party.
Nothing more should be read into this."The Uddhav Thackeray-led Shiv Sena, despite being an ally of the BJP in Maharashtra and at the Centre, has been a vocal critic of Modi, the government and the BJP.
However, in the no-confidence vote brought against the government recently by the Telugu Desam Party and supported by various opposition parties, the Sena MPs in the Lok Sabha had stayed away from voting.
Meanwhile, Prime Minister Modi and Maharashtra Chief Minister Devendra Fadnavis also greeted the Sena chief on the occasion. "Birthday wishes to Shri Uddhav Thackeray. May Almighty bless him with a long and healthy life in service of society," the prime minister tweeted.