Shiv Sena activists attack BCCI Office

Shiv Sena workers on Monday stormed the Board of Control for Cricket in India office at the Cricket Centre in Mumbai.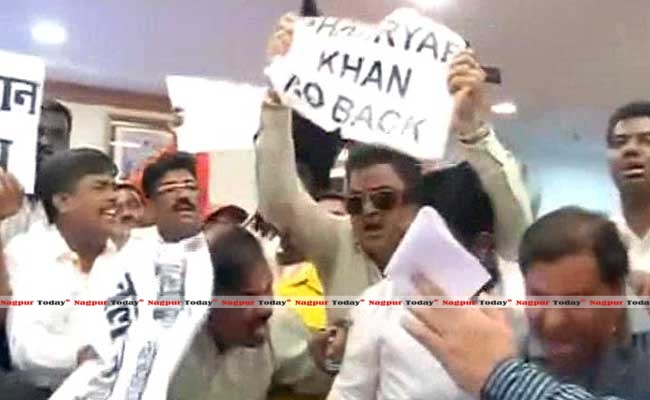 Mumbai/Nagpur: The Shiv Sena workers on Monday stormed into the Board of Control for Cricket in India (BCCI) office to protest against the meeting with the Pakistan Cricket board to discuss the India-Pakistan bilateral series slated for December.
The Shiv Sainiks charged into the office chanting 'vande matram' and slogans against PCB chief Shahryar Khan.
They cornered BCCI president Shashank Manohar and protested saying they will not allow any cricket ties with Pakistan.
Shiv Sena storms BCCI office, raise slogans of Pakistan hai hai
Khan and head of its executive committee Najam Sethi on Sunday left for India in a bid to convince the BCCI to confirm the bilateral series in December.
Khan and Sethi are expected to meet with the new BCCI President Shashank Manohar and Secretary Anurag Thakur along with other government officials in New Delhi.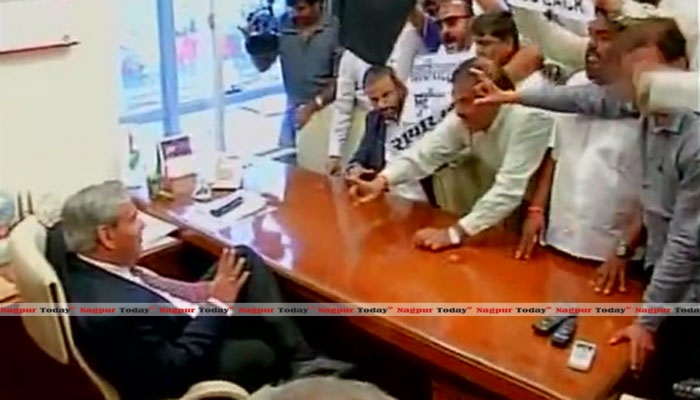 "The trip is being made on the invitation of Shashank Manohar who took over as the new Indian cricket chief," a official in the PCB said.