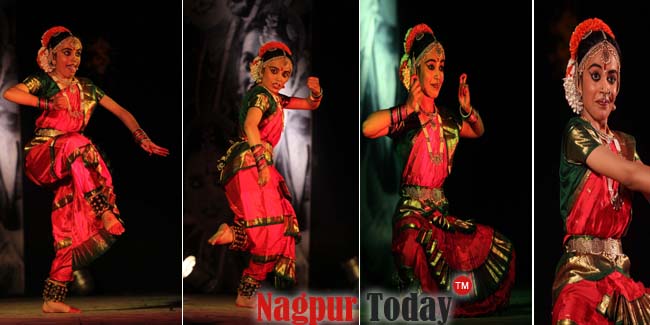 Nagpur News: Sheer brilliance was at display at Vaishnavi Joshi's Arangetram on thursday evening. The audience sat bewitched and enchanted as Vaishnavi perfomed one masterpeice after the other.
Daughter of Apoorva and Arvind Joshi, Vaishnavi is a 1st year electrical engineering student at Raisoni College of Engineering.
A versatille blend of academic and non-academic brilliances, an SSC topper and a dedicated bharatnatyam dancer, Vaishnavi is also an obeidient disciple and a loving daughter.
The arangetram is the first authentic perfomance of a bharatnatyam dancer. Vaishnavi, a Visharad Pratham, perfomed a shlokam at the start, followed by a kautuvam. The jatiswaram and keertanam that followed kept the audience in awe. The varnam in Ragmalika raagam and Roopakam talam portrayed the Ramayana in the language of dance.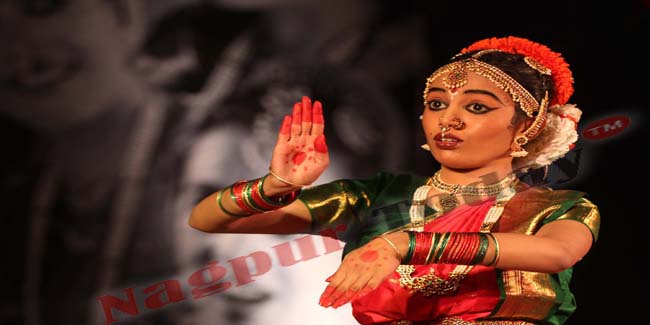 'Indrayani Kaathi', an abhanga on Sant Gyaneshwar brought tears to people's eyes. This was followed by 'wo kaala basuriwala', a touching bhajan on krishna, beautifully performed by the young danseuse.
The final performance of the evening, supposed to be the ultimate test of a bharatnatyam dancer, a Thillana was the showstopper of the evening.
A perfect posture, graceful actions, clean footwork and engaging expressions were highlights of Vaishnavi's performance. A beautful blend of lasya and tandav, her dance left the gathering spellbound.
Her guru, Kalashiromani Meera Chandrasekaran, a nritya alankar in bharatnatyam was the first to introduce the concept of Arangetram to Nagpur. Vaishnavi is her 64th Arangetram performing disciple.
The guest of honour divisional railway manager (DRM) Brajesh Dikshit, guest of eminence Adv Sulekha Kumbhare, special guests Aabha Pandey and Atul Kotecha were all praise for the talented girl.