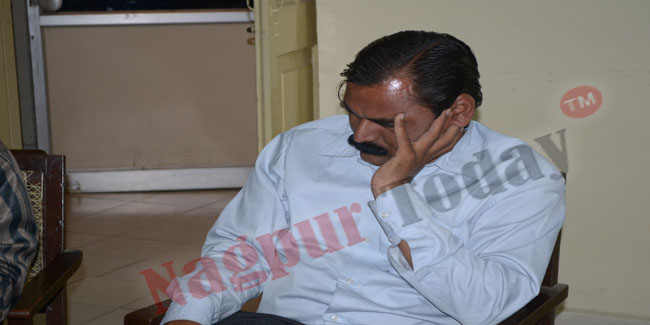 Nagpur News: A principal cum director of Shishu Vikas Madhyamik School at Killa road in Mahal, was caught red-handed while accepting bribe of Rs 1 lakh by Anti-Corruption Bureau officials on Thursday evening.
Chandrakant Gahane, a resident of Byramji Town, had demanded bribe of Rs 1 lakh from Vijay Rajurkar to regularise his service of senior clerk.
Police said that Gahane had initially demanded Rs 7 lakh from Rajurkar to appoint him as clerk in his school. Rajurkar sold his property and had managed to pay Rs 5.5 lakh to Gahane to get the service. Later, few months after Rajurkar paid cash Rs 1.5 lakhs to Gahane.
On Friday, Rajurkar was going to complete three years for his service but Gahane sent him a notice that he has been terminated from the job on Wednesday. When Rajurkar asked him the reason for his termination, Gahane again demanded bribe of Rs 5 lakh for regularisation. However, a hapless Rajurkar convinced him for negotiation but still a greedy Gabhane didn't change his decision.
Finally, Rajurkar agreed him to pay cash Rs 1 lakh and convinced Gabhane to take rest amount by deducting a fixed amount from his salary per month. Later, to put an end to Gabhane's corruption, Rajurkar approached ACB. A trap was set near Gabhane's house where he had called Rajurkar to give the cash.