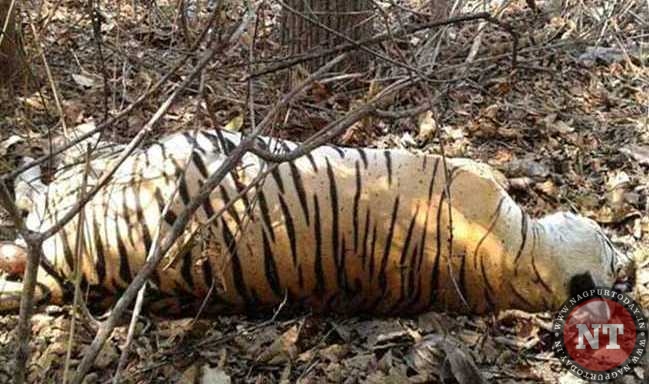 Nagpur/Yavatmal: Amid the stern objection raised by Union Minister and animal rights activist Maneka Gandhi over killing of tigress Avni (T1), sharp-shooter Nawab Shafat Ali Khan has now threatened to sue Gandhi as he found her statements sheer defamatory and baseless. Avni was assigned the job of shooting Avni (T1), a man-eater tigress in Yavatmal.
Gandhi, in a series of tweets, had targeted the state government for "illegally" murdering the tigress and questioned the government's decision to hire Khan, a "criminal", for his services. "Shafat Ali Khan has killed 3 tigers, at least 10 leopards, a few elephants and 300 wild boar in Chandrapur, Maharashtra. He is a criminal known for supplying guns to anti-nationals and for a suspected case of murder in Hyderabad," she tweeted Sunday.
Talking to a section of media, Khan said, "She has called me a terrorist and an anti-national. Can she please tell me what act of terrorism I have indulged in? How am I an anti-national when so many state governments have been hiring my services? She can't speak such ill against anyone just because she is a minister. I am consulting my battery of lawyers tomorrow and, if they advise me, will sue the minister."
Khan was in Patna to attend a meeting of the Bihar State Wildlife Board, to which he was recently nominated, when his son Asghar shot dead the tigress. Khan is now back in Hyderabad with his team.
"I belong to a reputed family and I am well educated. The minister's slanderous tweets against me have created a lot of consternation among many of my friends, relatives and business associates. She should prove her allegations by producing evidence to prove that I was a terrorist or an anti-national. Which court has given that verdict against me? Let her produce that court order," he added.
"(Gandhi) has also called me a murderer. Will she please produce a court verdict to support this? By speaking such irresponsible language, she has proved that she doesn't deserve to be a minister. She should step down and apologise to me," Khan said. "The only fake case against me was 30 years ago when a toy gun was planted on me to drag me in an Arms Act case. I was honourably acquitted by a court then. Nobody has a right to call me names 30 years after."