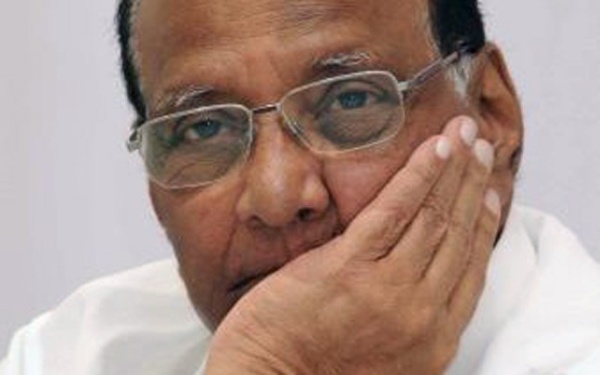 Satara: Nationalist Congress Party (NCP) President Sharad Pawar was "locked up" inside an auditorium here on Wednesday after a door lock suddenly got jammed, giving anxious moments to his party workers.
The incident happened after Pawar addressed a packed media conference and proceeded to leave the venue, said NCP state spokesperson Nawab Malik.
The door, however, refused to budge. The handle on it appeared to have jammed the lock, preventing it from opening either from inside or outside, he said.
Several NCP legislators, activists, journalists and auditorium staffers attempted to free it but without much success. The had to break the lock.
The 77-year-old appeared amused by the development. After some 10 minutes, he was able to walk out of the venue.
Earlier, Pawar paid homage to eminent academic, the late 'Karmveer' Bhaurao Patil, on the occasion of his 59th death anniversary at the 99-year-old Rayat Shikshan Sanstha founded by him here in 1919.