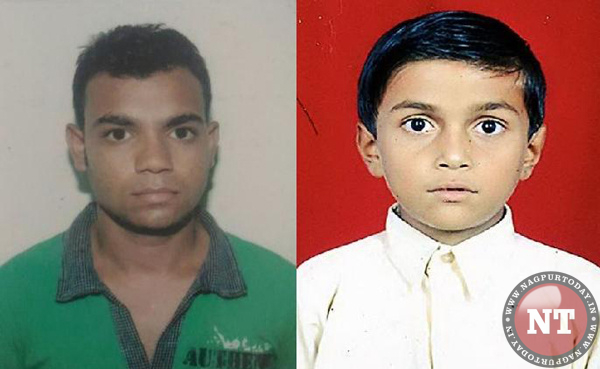 Nagpur: Sending a strong message, the Nagpur Sessions Court on Wednesday awarded death penalty to Santosh Kadwe in Yash Borkar kidnapping and murder case.
The Sessions Court had on Saturday, May 5, found Santosh Kadwe guilty of kidnapping and murdering 11-year old Yash Borkar, resident of Khapri, on June 13, 2013.
The prosecution proved the last seen theory of the boy by examining two child witnesses, recovery of the body at the instance of Kadwe under Section 27 of the Evidence Act, and recovery of mud stained clothes of the offender. The prosecution also proved all call details of Kadwe by examining the nodal officer and recovered the SIM cards. A total of 27 witnesses were examined. Special Public Prosecutor Vijay Kolhe strongly presented the aggravating circumstances against Kadwe and described kidnapping and murder case as one falling under "rarest of rare" category while seeking capital punishment for Kadwe.
A native of Washim district, Kadwe was a matriculate working with a private firm in Gumgaon. He was staying in a rented room at Khapri, about 500 metres away from from Yash alias Sahil Borkar's house. Yash was studying in Standard V in a Khapri school. His father Nitin Borkar used to run a salon at Khapri Square. On June 10, 2013, Kadwe kidnapped Yash while he was playing near his house. Kadwe then contacted his father Nitin Borkar on his cell phone around 9.45 pm. He called himself as Javed Khan from Khapri and demanded Rs 2 lakh ransom for releasing his son. The kidnapper threatened to kill Yash if the amount was not paid to him. Since then, the kidnapper's number was not reachable. Kadwe then killed the boy by putting his head under water repeatedly and later covered the body with concrete blocks near Mihan overbridge in Sonegaon area. Sonegaon Police investigated the case and arrested Kadwe on charges of kidnapping and murder.
Police investigation revealed that Kadwe had killed Yash around 5.30 pm and made the call to his father Nitin Borkar more than four hours later. The probe also had revealed that Kadwe had made Yash drink liquor before killing him. There were 22 injuries of Yash's body. After killing the boy, Kadwe also had performed a 'puja.'
In similar kidnap-murder case of Yug Chandak, the district court had awarded death to killers which was maintained by the High Court. In Kush Kataria kidnap-murder case, the Sessions Court had awarded double lifer while the High Court had slapped the third lifer to Ayush Pugaliya.