Shahrukh, Ranbir were offered 2 States!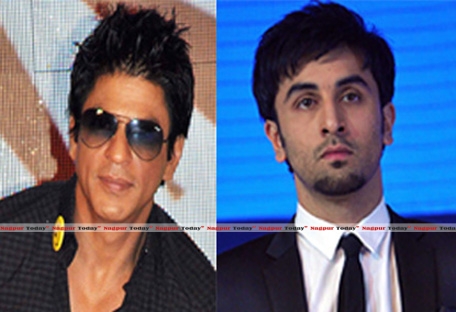 The movie '2 States' was earlier offered to Shah Rukh Khan, Ranbir Kapoor as well as Saif Ali Khan before the Ishaqzaade star, Arjun Kapoor was roped in, Producer Sajid Nadiadwala said in Mumbai. The romatic drama produced by Sajid and Karan Johar is based on Chetan Bhagat's 2009 novel by the same name and has been directed by debutant director Abhishek Varman.
"Look at the journey the film has taken. It started with Saif Ali Khan green lighting the project. Then Shahrukh Khan and late Ranbir. After that, Karan came to me saying let's make it with Arjun and I fell off my chair. However, when we started making the movie and I saw the final product, I thought Karan was right in his judgement," Sajid said at the trailer launch of '2 States'.
Sajid said that he felt proud of the work Arjun Kappor has done for the yet to be released romantic drama. "I am proud of Arjun, because I have seen him grow. I know his dad (Boney Kapoor) and mom (Mona Kapoor) very well. I am extremely proud of him about the way he has worked in films until now," he said.
Arjun will be seen playing the role of a Punjabi boy called Krish Malhotra. "It is like a dream come true to be part of a film based on a novel that was liked by one and all. I had first noticed this book on my mother's bookshelf. This film came to me after 'Ishaqzaade' was released. I am excited to do this film and it is very much different from what I have done in my previous films," Arjun Kapoor said.
His co-star in the movie, is Alia Bhatt, who plays the role of a Tamil girl called Ananya Swaminathan. "I play a modern day South Indian girl who doesn't have any accent in her day-to-day life. It is different as compared to what Deepika portrayed in 'Chennai Express'," she said.