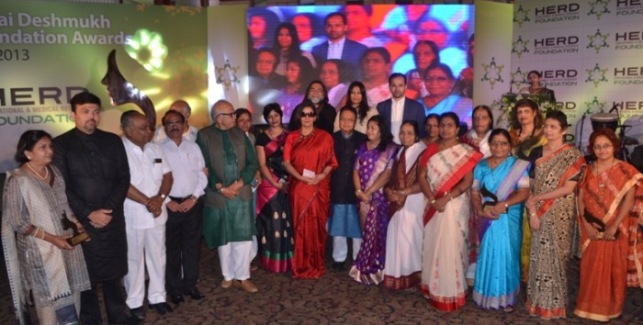 Nagpur News.
Nagpur saw some cherished moments on Sunday when the city women were recognized for their achievements in their fields of function. On the 61st birth anniversary of Roopatai Deshmukh, Madhuribai Deshmukh Awards for Women 2013 were conferred upon various women who have excelled in their respective fields. The awards were organized by HERD Foundation in Nagpur.
A total of 11 awards were given away to the participants across various categories. The Chief guest of the event, film, television and theatre actress Shabana Azmi and leading advertisement film director Prahlad Kakkad were the guest of honours who gave away the awards to the achievers.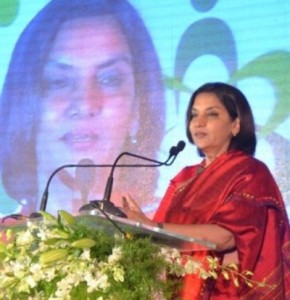 The different categories and the winners were Administrative Service- Rekha Chondekar (Deputy Commissioner of Sales Tax Investigations, Nagpur), Arts- Manisha Patil Business- Anita Rao, Extraordinary Career- Radha Takone, Health Care- Dr Vibhawari Dani, Journalism- Snehlata Shrivastav (The Times of India), Literature- Shubhangi Bhadbhade, Police- Madhuri Godse, Politics- Sandhya Gotmare, Social Work- Sandhya Pawar, Seema Sakhare, Sangeeta Mahajan, Smita Singhalkar, Sports- Arundhati Panthewane, Extraordinary Achievement- Radha Takone and finally the Late Smt. Jyotsana Darda is being honoured 'Lifetime Achievement Award' post-humously for her outstanding work for women.
As the ceremony commenced, the Managing Director, HERD Foundation Dr Amol R Deshmukh in his welcome note laid emphasis on the importance of women in a society for its overall development. As the award ceremony began, Chairman, HERD Foundation Ranjeet Deshmukh shared a few thoughts that made the mood of the ceremony emotional.
As a filler, Prahlad Kakkad was invited on the dais to share his thoughts. He quoted that it remarkable to meet these really amazing women (the nominees). Their capacity to serve with compassion, their dedication and their service to humanity is exemplary.
The Guest of Honor Shabana Aazmi briefly narrated her views on the condition of women and emphasized on the need of 'correct education' for the girls in a society.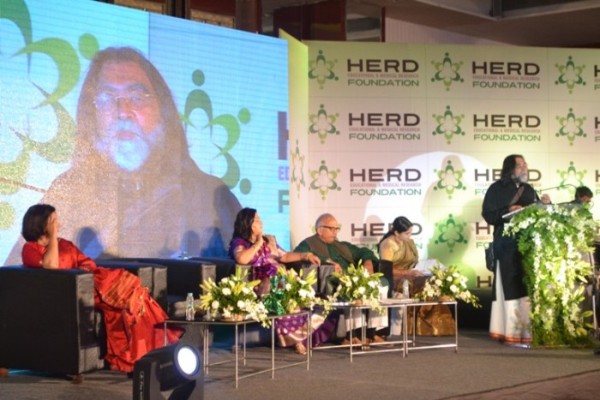 Vijay Darda receives award for late Jyotsana Darda
The 'Lifetime Achievement Award' honoured to Late Jyotsana Darda was received by her better half, Vijay Darda, who appreciated all the nominees and winners and congratulated the HERD Foundation team for organizing a grand and successful ceremony. He remembered his wife and her work for mankind as well. He felt grateful while receiving the award on behalf of his wife.
Finally, the birthday cake was cut and the atmosphere became casual. The musical show at the end proved to be cherry on the top of this grand gala.