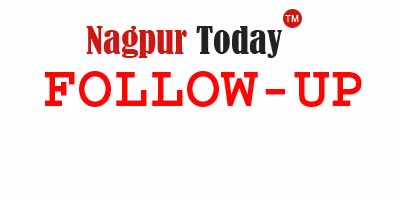 Nagpur News: Jaripatka police achieved a major success in the eatery owner's murder case and arrested the very friend of the victim within 72 hours.
According to police, Sandip Yuvraj Bagde (26) was found dead at about 9 am on Thursday (October 3) in his New Friends Chinese and Biryani Centre, located near Pili Nadi Bridge, Kamptee Road in Nagpur. Sandip body bore deep stab wounds. The police got the first and crucial clue when they were informed that Sandip and his friend Sanjay Godbole had slept in the eatery shop New Friends Chinese and Biryani Centre itself in order to keep a watch in the night hours. The police received the second clue that Sanjay Godbole was absconding since the day Sandip was found dead in the eatery shop arousing suspicion of his involvement in the murder.
The Jaripatka police, armed with solid and crucial clues, launched a massive manhunt for Sanjay Godbole, albeit, silently but professional. The police got the third clue on whereabouts of Sanjay Godbole. They were informed that Sanjay was spotted in Pimpalgaon Tanda under the jurisdiction of Aroli Police Station in Nagpur District (Rural Police). A Jaripatka police team rushed to the spot and succeeded in arresting Sanjay Godbole. Sanjay was brought to the Jaripatka Police Station and was put to intense questioning. Sanjay started to reveal the incident saying Sandip Bagde had abused his mother a few days ago over a dispute and on the day of murder Sandip had abused Sanjay Godbole and even thrashed him. Sandip Bagde's abusing of Sanjay's mother and then Sandip abusing and beating him drove Sanjay mad with an outrage. And at the spur of moment, Sanjay attacked Sandip with sharp-edged knife kept in the eatery shop causing deep wounds in his neck and throat. Sandip died on the spot. After killing Sandip, Sanjay took the victim's motorcycle and absconded. However, Sanjay could not escape the police dragnet and was arrested within 72 hours by Jaripatka police.
The entire operation was carried out by Jaripatka Senior Police Inspector Pundlik Bhatkar, API A D Katlam, PSI Jayant Shirsath, Police Constables Uttam Gotmare, Rafiq Khan, Bhaskar Rokde, Dharmendra Wahane, Rajesh Bharne, Pankaj Mishra, and Nilesh Ingole under the guidance of Deputy Commissioner of Police (Zone 2) and Assistant Commissioner of Police (Pachpaoli Zone).