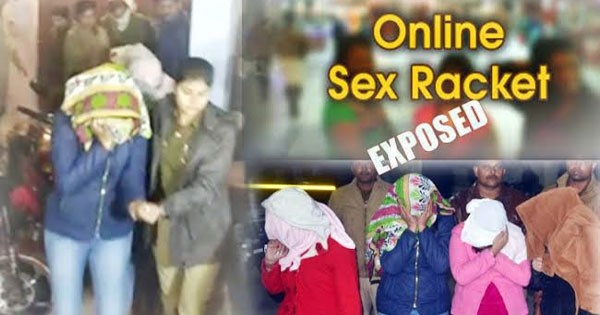 Nagpur: Flesh trade has been fast becoming a booming business into the dark circles of the city, thanks to the social media network contributing to expand the connections with clientele and suppliers.
As per the official data, social media sites have proven to be an easy and comparatively safer bet to explore the prospective customers and lure the innocent girls into this murky profession.
Many pimps are vastly exploiting the social media platform to flourish their business.
A source said that after witnessing many trends like spreading fake news to recruiting criminals and ultimately spreading terror, the social networking sites have now become an effective and foolproof tool for running the sex rackets. These tools are mainly dating apps like Tinder.
Those engaged in flesh trade have started conducting operations through online dating app Tinder, which saves them from getting caught while also protecting their identity.
A source informed Nagpur Today, that he had signed into the dating app Tinder few days back. Subsequently, a girl who claims to be a medical student started texting him. Followed by series of chat, the guy started getting attached towards the girl.
However he was shocked to learn when a girl asked him is he interested in paid sex?
In some recent incidents Nagpur Police, have also pointed the use of similar chatting apps in flesh trade industry. However due to technical hurdles, it is difficult to keep an eye on them and identify the people associated with this business.
Earlier the chances of accused getting caught were high, due to personal interactions. However with an app like Tinder, identities of both accused and costumer remain private leading no arrest and proving secure flesh trade business.