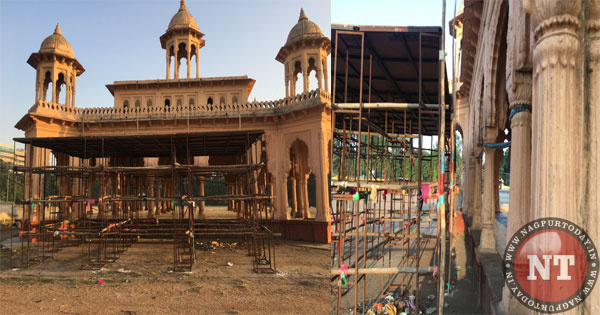 Nagpur: Every year the effigy of Ravan is burnt to mark victory of good over evil on Dussehra, but this year the initiative is proving to be no good for KP Ground, city's most cherished heritage site where Ravan Dahan will be organised.
The apathy of the Nagpur Municipal Corporation (NMC) has raised concern over the safety of the heritage structure at Kasturchand Park.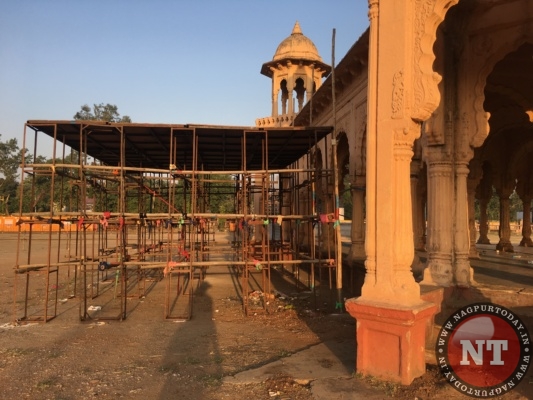 This year, the NMC Heritage Conservation Committee and the Nazul Department has granted permission this year to 'Sanatan Dharm Yuvak Sabha' for conducting the Ravan Dahan program at Kasturchand Park, but the sanstha is reportedly flouting all the norms and terms and conditions laid down by the Nazul department and Heritage conservation committee.
The structures like pavilion, canons and band stand located at the park are listed as Grade I heritage structure and the organizers are strictly advised to keep the distance of minimum 6 meters from these monuments, and all these structures have to be barricaded so that no person enters these heritage structures, but ignoring the protection measures, the organizers have erected a huge platform right beside the pavilion which is a serious threat to the monument.