Nagpur News: The wind of change for better has started to flow in Nagpur Municipal Corporation (NMC) with the dawn of New Year. In all, seven Assistant Commissioners have been transferred at one stroke.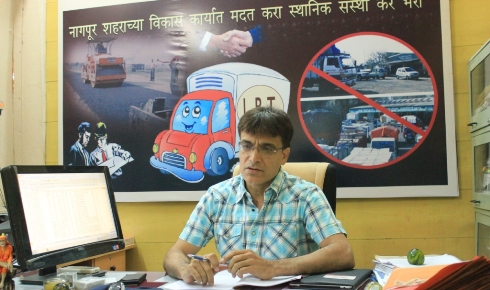 The high-profile Assistant Commissioner of Local Body Tax (LBT) Department, Mahesh Dhamecha, has been moved to General Administration Department (GAD). Dhamecha has been in the headlines for massive LBT search and raids on the evaders of the LBT, including top establishments.
The Satranjipura Zone Assistant Commissioner Milind Meshram has been transferred to the LBT Department. Dilip Patil has been shifted from GAD to Lakadganj Zone. Similarly, the Lakadganj Zone Assistant Commissioner Subhash Jaideo has been made the in charge of Dhantoli Zone while Dhantoli Zone Assistant Commissioner Mahesh Morone has been assigned Nehru Nagar Zone. Harish Raut, Assistant Commissioner of Nehru Nagar Zone has been moved to Ashi Nagar Zone and the Ashi Nagar Zone Assistant Commissioner Ashok Patil will take charge of Satranjipura Zone.
However, the Assistant Commissioners of Gandhibagh, Dharampeth, and Laxmi Nagar Zones namely Raju Bhivgade, Rajesh Karade and Rathod respectively have been left untouched. However, they could be shifted anytime, the sources said.