Seven new members appointed on NMC's Standing Committee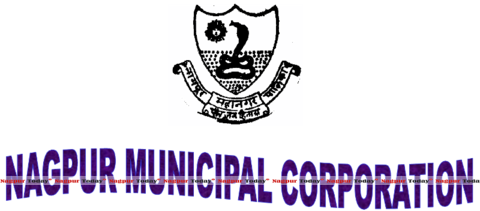 Nagpur news.
Nagpur Municipal Corporation's annual general meeting was held at 11 am at Raje Raghuji Bhosale Bhavan (Mahal Town Hall) on March 20 under the chairmanship of mayor, Prof. Anil Sole for filling in vacancies on standing committee.
As out of 16 members, 8 members were going to retire on March 1, 2014, in NMC's  general body meeting held on February 18, 2014 Nagpur Vikas Aghadi chief Pravin Datke recommended names of 4 candidates and Purogami Lokshahi Aghadi chief, Vikas Thakre recommended names of 3 candidates to the mayor and thus 7 members were already elected. As NC group leader Prakash Gajbhiye was absent at the meeting, his group's candidates could not be elected.
In the meantime 7 members of the committee put in their papers. So for filling in the vacant posts, Pravin Datke forwarded names of 5 candidates, BSP group leader, Murlidhar Meshram and NC leader Pragati Patil suggested one name each to the mayor. Vikas Thakre being absent his candidates will be elected in the next meeting, was announced in the meeting. Mayor Prof Anil Sole announced that the appointment of  these seven members elected in today's meeting is for the period of 2013-14.
The respective names of candidates are as follows.
Nagpur Vikas Aghadi
1)    Pallavi Ashok Shyamkule (BJP)
2)    Sushma Sanjay Choudhari (BJP)
3)    Bhavana Prashant Dhakane (IRP, Bahujan Mahasangh)
4)    Harish Sitaram Dikondwar (Independent)
5)    Savita Manoj Sangole(Independent)
BSP
6)    Sagar Damodar Lokhande
National Congress
7)    Dnyaneshwar Suryabhan Pethe
The members who were previously elected are
Nagpur Vikas Aghadi
1)    Narendra alias Balya Borkar, Sabhapati (BJP)
2)    Vidya Kanhere (BJP)
3)    Sangeeta Girhe (BJP)
4)    Ishrat Nahid Jalil Ansari (Muslim League)
Purogami Lokshahi Aghadi
5)    Sindhu Uike (Congress)
6)    Ravinder Kaur Bawa (Congress)
7)    Devaprasad Usre (Congress)
As Shiv Sena member, Suresh alias Bandu Talvekar has not resigned from standing committee, he is still a member of standing committee. One Congress post is at present lying vacant.
The above information has been provided by public relations officer of  NMC.