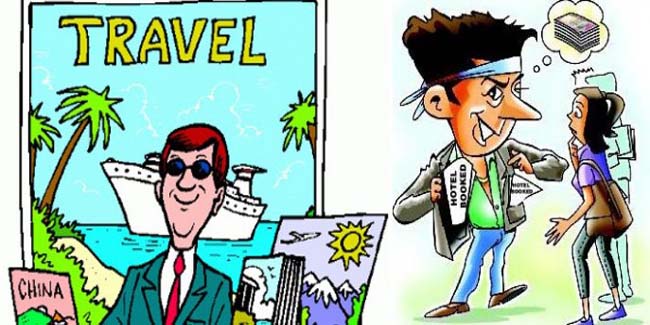 Nagpur News : A private travel office owner and two of his employees were booked for allegedly duping seven people of Rs 1.35 lakhs under the pretext of arranging their Thailand tour.
Kunal Chattopadhyay, owner of the Travel Company, employee Dinesh Wankhede and other has been booked by Siatbuldi police.
Awde Nagar resident Devraj Ganvir claimed that Chattopadhyay had assured a Thailand trip of him and his six friends. He had charged each of them of Rs 17,900 and Rs 3000 for passport. Chattopadhyay had even given them the receipt of their tour which was scheduled on May 15. However, Chattopadhyay cheated them at the last moment and had gone missing. Even his employees has shut down their office at Panchasheel square.
Ganvir told that all accused have switched off their cell phones. After waiting for a week, he reported the matter to police station.