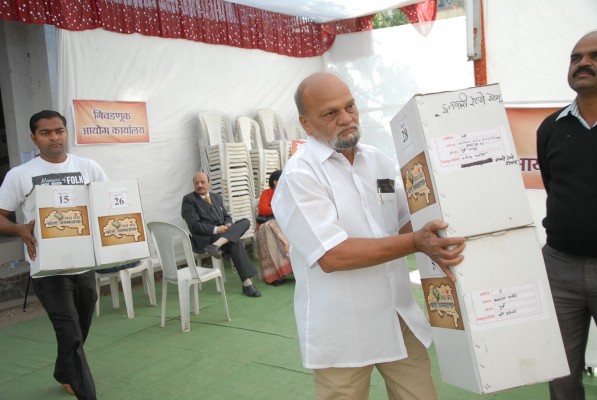 Nagpur News: A separate Vidarbha state may be a long-standing demand of the leaders from the region, but the proposition is not financially viable, Maharashtra Chief Minister Prithviraj Chavan said today.
Giving his reasons, Chavan said that while the total revenue collection in Maharashtra amounted to Rs 1.80 lakh crore, including Rs 66,000 crore from VAT, the VAT contribution from the Amravati and Nagpur divisions stood at a mere Rs 500 crore and Rs 3,000 crore, respectively.
The above clearly shows the huge gap in revenue collection where the Vidarbha region was concerned, Chavan told a 'Meet the Press' programme here this evening.
The Amravati and Nagpur divisions together make up the Vidarbha region.
Chavan, however, clarified, "If the people of Vidarbha want a separate state, I have no opposition. But take any decision dispassionately."
His remarks followed references at the press meet to a recent "referendum" held by some pro-Vidarbha activists.
"I am determined to develop the Vidarbha region and making the necessary financial and budgetary provisions for pending projects there. Be it metro rail, MIHAN, tiger reserves, Gosikhurd irrigation projects and development of SEZs," Chavan asserted.
Meanwhile, talking about the general elections next year, Chavan said Congress would improve its tally in the Lok Sabha.
He further stated that the seat-sharing formula for the upcoming elections was to be decided soon with coalition partner, NCP.