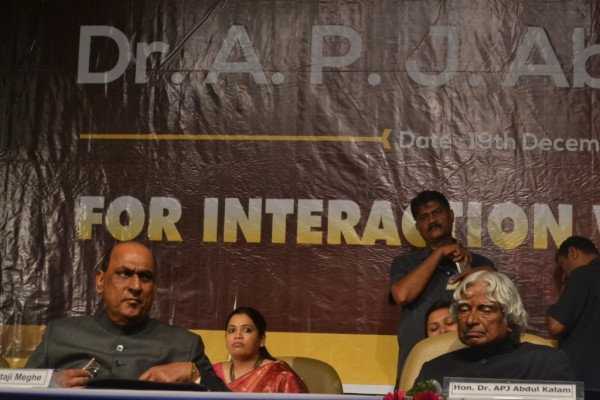 Nagpur News: The charismatic former President of India, Bharat Ratna Dr APJ Abdul Kalam, just by his presence inspired the students dream big, and his scholarly words left the students ecstatic and ambitious.
The Father of Indian Missile Programme, Dr Kalam said, "Students should have mission, vision and innovation that would help in Nation building and that way they can contribute to the society as well.  Practical approach in studies is the need of the hour. Engineering colleges should focus more on field practicals. Employability can emerge out of students' capacity to system design, system integration, system management and system development, said Dr. APJ Abdul Kalam while interacting with engineering students of  Yashwantrao Chavan College of Engineering (YCCE) on Thursday (December 19).
The ace scientist was in the Second Capital City of Nagpur as special guest at "Avishkar 2013" programme, organized by Meghe Group of Education at its Hingna Road-based YCCE Campus.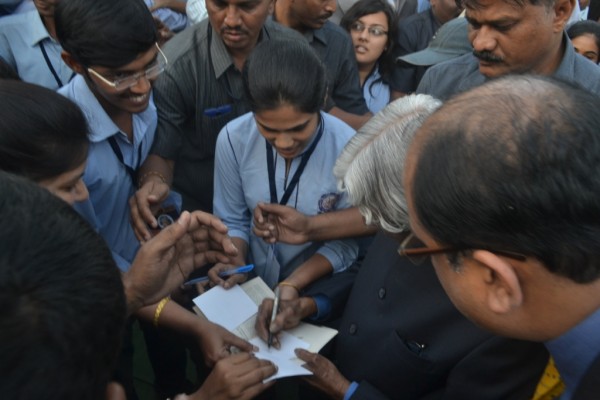 The ace scientist Dr Kalam asked the colleges to promote innovation in students and build knowledge society. The engineering students, through practical approach, can empower  the nation  in facing the economic challenges . Citing an example, Kalam explained what he meant by practical approach. "Do a survey of 10 villages near  your region. Build 10 teams consisting 10 members in each team from various branches. Include teachers for core competence. After the study and survey come in realization target a product. Open up entrepreneurship. Intensive programmes for development of the rural India is required. Challenges will be faced on the aspect of reducing rural and urban divide," Dr Kalam said.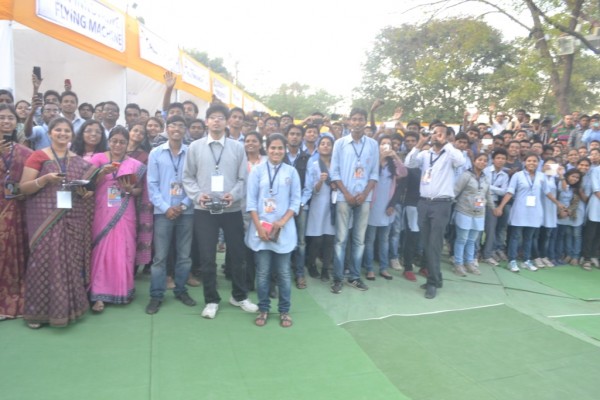 The winner of nation's highest civilian award, Bharat Ratna, Dr Kalam highlighted five areas, which if scanned in a professional way, can lead to food and economic protection, are agro, education, health, Information Technology and solar & conventional power. Dr Kalam, while concluding his interaction with the students, conveyed a message that by sharing what he learned from his three dream missions — Space Programme, Agni Missile Programme and Urbanization in Rural India. Dr Kalam stressed that the leaders must have a vision and passion to push the nation ahead in all spheres.
"Exploration, managing successes and failures, courage to take firm decisions, transparency, and working with integrity can make knowledge society," asserted Dr Kalam in his unique style with each word creating a world of inspiration for the students.
Teachers' life itself should be a message to students:
The former President Dr APJ Kalam said, "The  relations of teachers  with their students must befull of kindness, like mother, father, sister and brother. A teacher's life itself should be a message of a Guru, for his or her disciples with Guru-Shishya Parampara, a special bod. With moral leadership, teachers can set an example for others," stated Bharat Ratna Dr. Kalam on Thursday at the valedictory function  of 'Principals Educational Conference' (PEC) at Chitnavis Centre, Civil lines in Nagpur.
Dr Kalam, while addressing the Principals present in the function, mesmerized them with the words of wisdom. "Teachers play the role of igniting the minds of students and other teachers. Teachers were responsible for injecting creativity  in me. Nation building with moral leadership should be the mission of the teachers."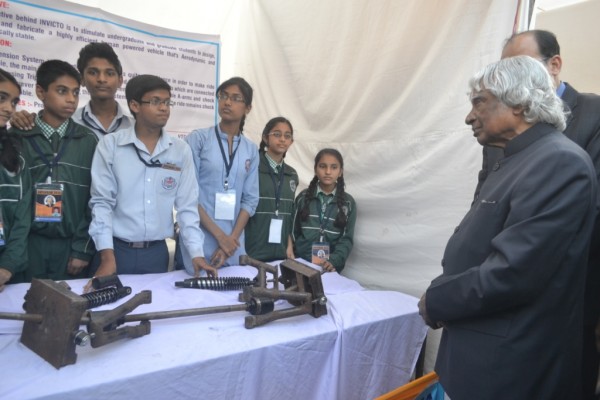 "The quality of a teacher in imparting education could be judged how a teacher allows the children to generate questions. Put your students few decades ahead. Teachers can lift the average to the best performance, spirit of curiosity nurtures creativity in students.
Dr Kalam particularly asked teachers to focus on students when they are in primary school.  Righteousness in teachers and a good spiritual environment makes the students very good citizens of the future.  " Students should be transformed from 'what you can do for me to what I can do for you .' Teachers should not support differentiation in religion, community and language," said Dr Kalam.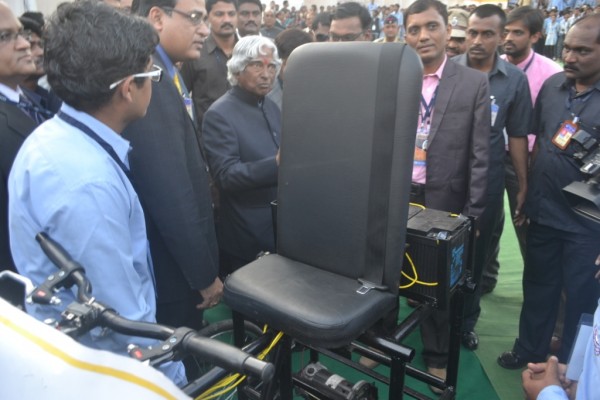 Earlier in the day, the  Mayor of  Nagpur  Anil Sole and convenor of the programme (PEC)Mrunalini Dasture welcomed Bharat Ratna Dr. APJ Abdul Kalam in the conference. Teachers' Choir Group of  South Point School presented a welcome song. 20 Principals were felicitated with Nachiketa Awards at the hands of Dr. Kalam.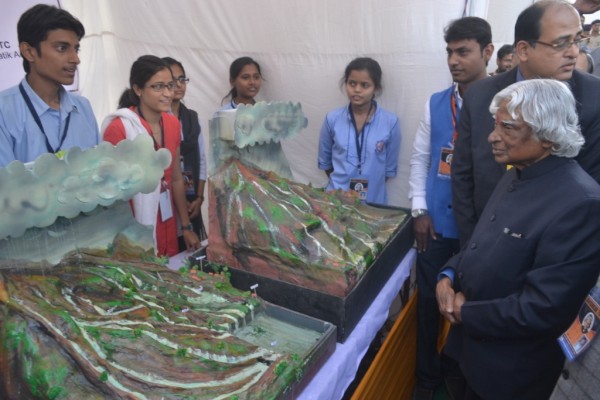 The introductory remarks, followed by conference highlights, were presentated by The Hitavada Editor Vijay Phanshikar. Vote of thanks was proposed by Rasika Dasture. The programme concluded with singing of National Anthem.