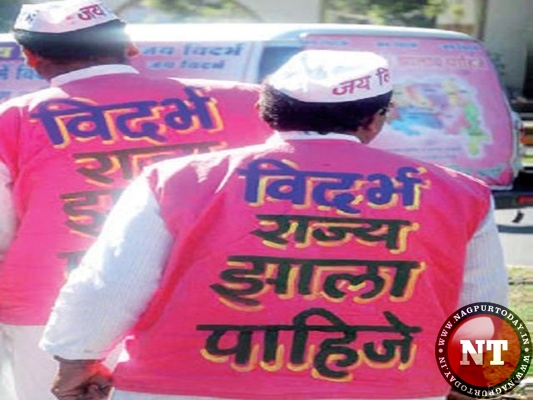 Nagpur: Even after so many years of independence, there are villages where education has reached, farmers are in very poor condition, and inflation has made life miserable. But there is no change in Government Policies. Number of suicides are increasing. This condition will not improve unless separate Vidarbha state is established, this opinion was expressed by Chhaya Patil, relative of Sahebrao Patil who was first farmer to commit suicide with family.
Second National Conference by Vidarbha Rajy Aandolan Samiti was inaugurated by Chhaya Patil, Prakash Patil. Adv. Wamanarao Chatap presided over the inaugural function. Convenor Ram Nevale, Dr. Shriniwas Khandewale, Director, R.S. Ruikar Institute, , Dhananjay Dharmik, Prabir Chakraborty, Dr. G.S. Khwaja, Adv, Nanda Parate, Vijaya Dhote, Rajkumar Tirpude, Onkar Gulbule, Govind Bhendarkar, Family members from the families of farmers who committed suicide, Praksh rathod, Gopal Dabhadkar, Dutta Rathod, Suman Sarode, Trivenabai Gulhane, Vitthal Rathod along with Social worker Paromita Goswami were on the dais.
India is a agricultural country & agriculture is livelihood of many. But inflation & `no crop' has led to farmer's plight. Sahebrao Patil was well educated & was Sarpanch for 11 years. But poverty due to no crop compelled him to commit suicide with family. It underlined the helplessness of the famers said Chhaya Patil.
Initially, Ram Nevale, Convenor, put forth the idea behind this conference.
Souvenir
A souvenir dedicated to `Present status & demand of Vidarbha' was published o this occasion. The editorial team of the Souvenir is Dr, Shrinivas Khandewale, Kishore Potanwar, Purshottam Patil, Vijaya Dhote, Vishnu Ashtikar, & Rahendra Agarkar. Dr Khandewale told that this is the third souvenir and thenumber of writers who have contributed for it has increased. The characteristic of this souvenir is that there are articles in four languages – Marathi, Hindi, English & Urdu. This is probably first time that a souvenir has four languages. Report by Ruikar Institut, edited part of speeches by T G Deshmukh & Ex Minister of State for Home Bhai Vaidya's letter is included in this Souvenir. The Front page carries a picture depicting Development of separate Vidarbha.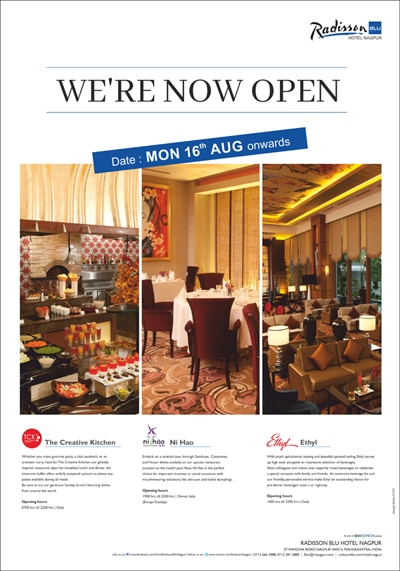 Special Announcement
The chairperson of the inaugural function Adv Wamanrao Chatap announced that ICSSR has declared a grant to publish the well studied & researched report by Ruikar Institute. He also congratulated Vidarbha's Ranaji Team, DR. Abhay & Rani bang and Senior Editor Suresh Dwadashiwar.
Rules for new state formation needed
While speaking on `Present status & demand of Vidarbha' Dr. Khandewale said, "Thousands of farmers are committing suicide and yet there is no change in our political, government & agricultural system. Problems will not be solved by waving off loans. It was said that globalization will bring in employment & prosperity but that is not the picture. Agriculture is in very poor condition. Non-violence should solve the problems but irony is nobody pays attention if there is no violence. So how to proceed is a question. From years we are told that there should be peoples' consent to form a new state but our constitution also has provision for the same. There should be a research and rules for formation of a new state should be framed.
Well Researched Report
G. S. Khwaja briefed about the research report brought out by Ruikar Institute. The report deals with political, economic, social status, Akola & Nagpur Agreement etc. Vidarbha's overall present satus shows that the Government has not kept its promises. It also proves that poverty & unemployment has increased in Vidarbha. ICSSR has declared a grant to publish this report in English & Marathi.
"Separate Vidarbha is my dream, it's our dream; this is the message all who are present here should carry with them" , said Adv, Wamanrao Chatao the chairperson of the inaugural session.
Kailash Phate proposed Vote of Thanks and Dr. Manjusha Thakre conducted the inaugural session.