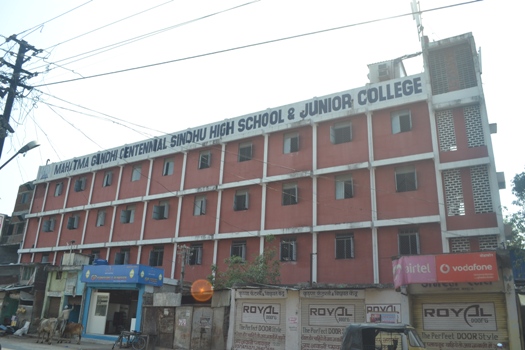 Nagpur News:
Tension erupts at Mahatma Gandhi High School in Jaripatka after a 14-year-old boy was stabbed in a brawl between two groups of students on Saturday afternoon. Police said the tussle was among senior and juniors that included students of ninth and tenth class.
Besides stabbing injury on his back, the minor has sustained other serious injuries on head and body. He is undergoing treatment at a private hospital in Jaripatka.
However, taking into account the future of student's involved in the brawl the victim's parents refused to file a police complaint.
The incident occurred around 1 pm after the school got over. Cops informed that there has been old rivalry between both the groups and would often picked up quarrel in the school. Some students claimed that earlier, many times here had been brawl between both the groups but school officials would leave them with a warning instead of taking harsh action against them.
Tenth class students were called at school to give them their identity card for board exams while ninth class students were leaving the school. According to the students who witnessed the incidents, both the groups had a verbal argument in the campus and left after the giving warning to each other.
Later, the seniors were chatting near the gate when one of them commented on some ninth class girls students. This enraged the juniors resulting into a tussle between the groups.
Eye-witness informed that seniors were carrying sharp objects and weapons with them. In the brawl, while other juniors flee, the seniors get hold of one and thrashed him badly near the school. While he was trying to flee, one of the senior stabbed him at his back with a sharp object.
Interestingly, none of the school teachers rushed to stop the boys. The teachers claimed that they had no idea and were not told about the fight. Later, on being informed by the watchman, the teachers rushed the injured to hospital.
The school authorities denied that the minors were carrying weapons at the school. So far, no police case has registered. Jaripatka police said that neither the victim's parents nor the school authorities are willing to file any complaint and hence no action has been made against the minor accused.