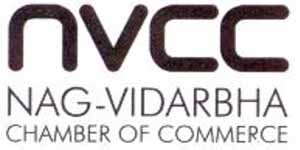 Nagpur News : Nag Vidarbha Chamber of Commerce  an apex body of Trade, Commerce & Industry has sent suggestion to P. Chidambaram with some  suggestions for consideration and implementation while tabling Union Budget in the Parliament.
In a letter to Finance Minister through its President Dipen Agarwal , NVCC has outlined suggestions in the interest of Trade, Commerce & Industry as well as general public. Below is few of the suggestions listed in the letter:
 1. Sufficient funds should be provided for development of Agriculture Produce, Food Processing industry, Electricity generating units, Steel & Engineering units, Tourism units, Commercial & technical educational institutional.
2. Rates of existing Service Tax should be reduced from 12% to 8%.
3. Existing tax rates should be reduced from 30% to 20% on Companies & surcharge should also be abolished.
4. Income tax limit should be enhanced up to 5 Lakhs.
5. More exemption should be given for saving tax under Income Tax Act 80 (C) & 80 (D).
6. For stopping black money, source of Income should be demanded.
7. Goods & Service Tax (GST) should be implemented and present CST & VAT should be abolished on cloth business so that internal trade of cloth would be increased and the government would get more revenue.
8. After implementation of Foreign Direct Investment (FDI), Government should take proper steps for safe guarding small industries & traders.
9. Excise Duty & Service Tax exemption should be given to big cloth & garments industries.
10. It is very essential to enhance the limit in the programmes under agricultural sector, so that National agricultural development plans, National agricultural expansion mission, National plantation and seeds mission, National oil seeds and animal food development limits should get benefit & new regions & farmers should be included.
11. Government should provide basic infrastructure to godowns & cold storages for providing better services & Service Tax should be abolished on its services.
12. Due to regular increase in rates of petrol & diesel by oil companies, the consumers are experiencing hardships. Hence, Government should take proper care & reduce its administrative expenses.
13. For want of clear rules/regulations and training centers, the small industrialists are experiencing hardships for doing import/export business.
14. Heavy foreign currency is incurred on import of yellow metal after crude oil. Hence import of yellow metal should be restricted.
15. Government has implemented JNNRUM scheme in the country for urban development. NVCC suggests that similar scheme should also be implemented for fast development of backward and rural sectors.