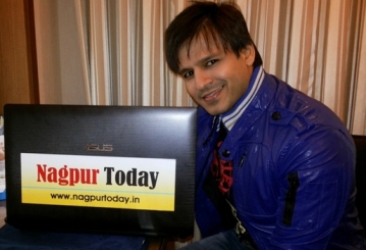 Nagpur News:
Prince of Hindi cinema the loverboy Vivek Oberoi is in Nagpur to flag off the rall on the event of "Wagh Utsav" .Talking about his visit to Nagpur he showed this gratitude towards Mr.Nitin Gadkari & thanked him to invite him for such a cause.
Telling about his new released film "Zilla Gaziabad " Vivek said that the film is doin really well in the parts of the country the first day collection went more than 5 crores, which is indeed a good start and will do better by the weekend as well. So people should go out and watch some good piece of cinema.
About his role he said "I was very happy with the role when it was been offered too, and it is fulltoo & about his schedule of the day he said I would start my day in Nagpur by going to Sai Baba Mandir ,then I go to Futala lake ,then meet some friends from Nagpur media & In the evening I am going to Janki Theatre at 9 pm
As we know the last visit of Vivek was unforgettable for many of us as he is the only star who promoted his film "Prince" on the roads of Nagpur."I just can't forget that day when more than 40 thousand people were standing outside the Yamaha showroom to welcome me; I love Nagpur because of the people and the love they give me whenever I come. Thank you Nagpur.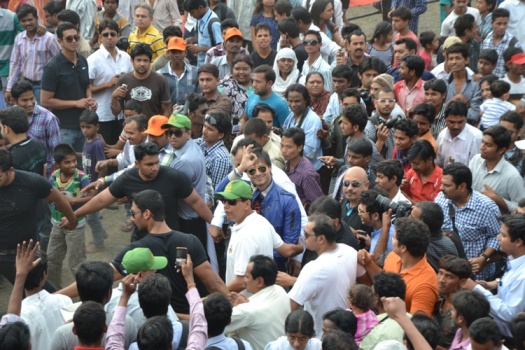 :Yash Raj Trivedi