Broad day-light robbery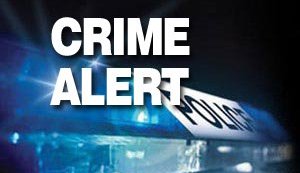 Nagpur News.
In a daring act of law breaking, desperadoes snatched a bag containing Rs 50,000 cash and fled on a motorcycle.
According to an eye-witness, a senior citizen had gone to State Bank of India, Koradi Road Branch, Mankapur to withdraw cash. After withdrawing cash from the bank, he went on to withdraw cash from the bank's ATM. After withdrawing cash, he was coming down the stairs with Rs. 50,000 when a young man snatched the bag from the Senior Citizen's hand and ran to the road, where his accomplice was waiting on a motorcycle. Before the senior Citizen or onlookers could raise an alarm, both the bag-snatcher escaped.
Eye-witness said that the entire crime looked as if it was pre-planned. The bag-snatchers worked with clock-wise precision. They must have observed the senior citizen when he was withdrawing cash or must have over-heard the senior citizen telling someone that he is bringing cash.
The Senior Citizen has lodged a complaint with Gittikhadan Police Station, where the cops have lodged a complaint against unidentified thieves and are investigating further.