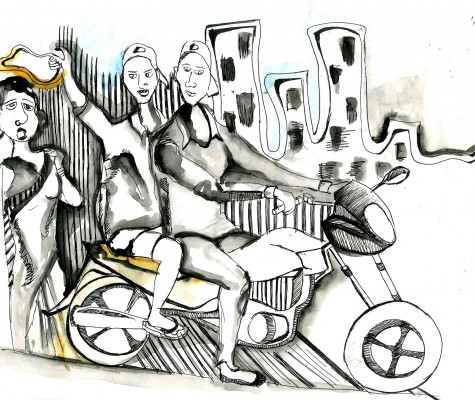 Nagpur News: The menace of chain snatching doesn't appear to be ebbing in Nagpur city, even as security measures are being looked into by the city police. A senior citizen fell victim to chain- snatchers today, losing her gold chain worth around Rs. 35, 000
Ashalata Gopal Rao Awsare (66), a resident of Navin Shukarwari Shirke Road, was stopped by two young men on a bike under pretext of asking for direction to the house of an unknown "Mr. Jaiswal". The two unidentified bikers, while engrossing her in conversation, deftly relieved her off the gold chain hanging around her neck, and sped away.
On the basis of the victim's complaint, Kotwali Police have filed a case under Section 392 of the Indian Penal Code (IPC). Police Sub- Inspector Bobde has been put in charge of the case, and investigations are underway.