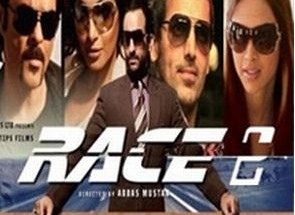 Director: Abbas-Mastan
Producer: Prakash Jha
Star Cast: Saif Ali Khan, John Abraham, Anil Kapoor, Deepika Padukone , Jacqueline Fernandes, Amisha Patel, Johny Lever
Music Director: Pritam & Atif Aslam
Singers: KK,YoYo Honey Singh ,Atif Aslam , Benny Dayal Shefali ALvaris ,Rahul vaidya , Vishal Dadlani ,
Genre : Action
Plot:
Abbas –Mustan 's Race 2 is about Ranveer Singh (Saif Ali Khan) a con artist, RD (Anil Kapoor) also reprises his blooming buffoon character from the original, Cherry (Ameesha Patel) who plays his bimbo assistant the glamourous and hot new addition to this screenplay is Arman Malik (John Abraham), a street fighter turned gazillionaire based in Istanbul, Turkey who loves his money but not more than he loves other people's money. And an even hotter and sexier addition is Arman's partner in his money spinning schemes, his haute half-sister, Alina (Deepika Padukone) — two of Bollywood's most beautiful people cast as brother and sister and they make it work, despite their scorching onscreen presence,Omisha (Jacqueline Fernandes) plays Arman's love interest and you don't notice her as much in the film . Aditya Pancholi makes a special appearance in the film as Godfather Anza.
The film opens with a long voice over (Anil Kapoor as RD) wherein he describes the characters and sketches out a brief plotline, which sort of speeds up the audience understands of the new additions to the sequel.
Race 2 is shot beautifully, with a crisp edit and has all the action you'd want and more — be it street fighting with John Abraham's abs for the win, a one night stand, car chases and explosions or a mile high fight club sequence which defies all logic, but still works, big time!
The music of the film can be remembered. Songs like Party on My Mind and Lat Lag Gayi are like mast!!
The background score is exhilarating. The action/chase sequences are top notch, with every stunt looking well choreographed. Cinematography is exceptional and the spectacular locales are a visual treat. Dialogues are commanding at times, especially those between Saif and John. Editing has always played an integral role in all Abbas-Mustan movies and the ace editor gives remarkable finish to the frames that have been filmed dexterously. The visual effects are tacky.
Anaita Shroff-Adajania is the Costume Stylist for the film and she has done an incredible job with the hunks, and especially with Deepika.
Race 2 has a rocking first half, glam and glitz, great looking men and women, spectacular locales, extravagant making, and adrenaline pumping action, and of course the post-interval portions start with gusto, but the writing isn't foolproof. A few episodes are electrifying though.
Verdict: To see or not to see .well if you have nothing to see….then see.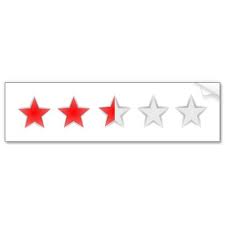 – Yash Raj. Trivedi