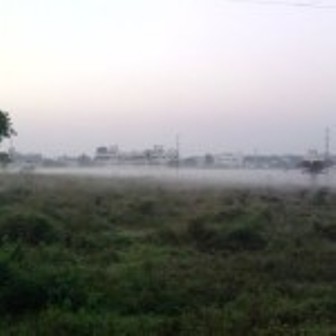 Nagpur News: Another long weekend arrived after a long wait. The three day holiday on accounts of Eid(Friday), Republic Day(Saturday) and Sunday was much awaited by everyone. But apparently, the sudden transformation in the cold winds in Vidarbha has shied people away into the confinements of their homes. The cosy blankets and hot cups of coffee seem to be the only thing people are willing to spend their weekend with. Nagpur is in a festive fervour around this time of the year with the Nagpur Mahotsava going on in full swing and various other programs being organized for Republic Day. But non-existent holidays even on Eid, has led to a disappointment in the young population of Nagpur. While some have fun getaways to look forward to, for some it's just another working weekend.
Aditi Khetan, a CA student and article says, "I do not have a day off for Eid. I will be working while most of my friends are taking rest. The only ray of hope is the office picnic on Republic Day. I look forward to having some time to relax. "
Ruchi Tyagi, a school teacher said, "Weekend is the only time I get to rest. With all the correction work in school and exam papers to check, weekend is the time I can relax and spend time with my family. We work every day for long hours in school and any holiday seems calming. "
While some people are planning to relax, some students of Nagpur are gearing up for parties. Abhinav Bhattacharjee, an engineering student said, "We have been completing assignments all weekend and attending continuous lectures. This weekend is our treat to ourselves for working hard. We are boosting up our party moods and preparing for a house party."
Anushree Tidke, another student said, "I have just finished with my exams and I have hardly slept in the week. It's a hill station-like weather in Nagpur then why should I go anywhere else? My plan is to curl up in my blanket and sleep. "
Cold winds may have taken a turn in our direction again but the people of Nagpur see a quiet relaxed long weekend ahead of them. Nagpur janta is enjoying the winter they always long for. Laziness is not a Nagpurian trait but Nagpur is adapting to this pleasant change.
– Shivangi Chaturvedi