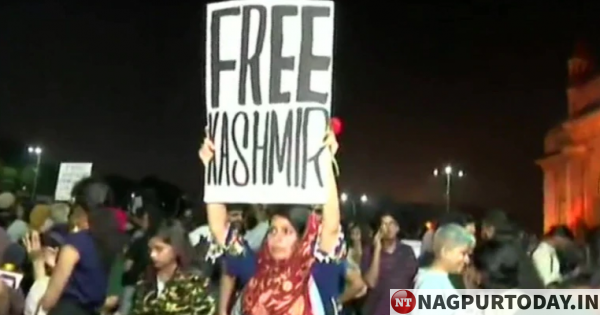 Mumbai: Sanjay Raut, Shiv Sena, on posters of 'Free Kashmir' appearing at the JNU solidarity sit-ins at Gateway of India, Mumbai. "I read in newspaper that those who held 'free Kashmir' banner clarified that they want to be free of restrictions on internet services,mobile services and other issues. Also, if anyone talks of freedom of Kashmir from India then it will not be tolerated."
People protesting against the JNU violence were evicted from Gateway of India in south Mumbai on Tuesday morning as roads were getting blocked and tourists and common people were facing problems, a police official said.
Police had appealed to protesters to shift but they didn't listen, so they were "relocated" to Azad Maidan near the Chhatrapati Shivaji Maharaj Terminus, the official said. "As the demonstration was posing problems for tourists and in traffic movement, we requested the protesters to move to Azad Maidan. But some groups did not listen despite our repeated request, so we relocated them to the Azad Maidan," Deputy Commissioner of Police (Zone 1) Sangramsingh Nishandar said.