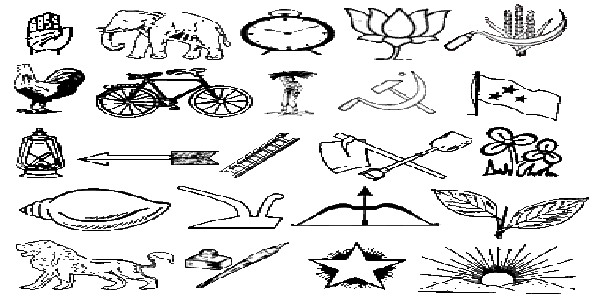 Nagpur News : The current political situation in the state of Maharashtra seems to be quite heated up with the pre-election activities. The poll colors are even reflected in Nagpur from the ways the youth from across various parties are turning on towards strategic working in their respective poll areas.
While the Congress is seriously working out the resultant statistics for fighting the poll battle without taking along Nationalist Congress Party (NCP), the latter is vying to secure at least 20 Lok Sabha seats and 100 Vidhan Sabha seats in the state.
BJP-Shiv Sena coalition is all set to make the game more challenging for the Congress-NCP government. Maharashtra Navnirman Sena (MNS) and Bahujan Samaj Party (BSP) would be certainly benefitted by this head-on fight between the two top combo parties in the state.
Lok Sabha polls have been scheduled in April-May '2014 while Assembly elections may take place in September-October next year. Before these polls, seven Rajya Sabha seats in the state would be filled up along with the elections on 25 Vidhan Parishad seats and 11 other to be filled up on the recommendations of the state's Governor.
Speculations are running rife that instead of Yogendra Dwivedi and Janardhan Waghmare in the state, Sharad Pawar could be elected to Rajya Sabha from NCP as Pawar has decided not to contest next LS polls. However, Pawar has no hassles entering Rajya Sabha. It is learnt that entire family members of Pawar is indirectly busy in fielding for Pawar's revived poll ambitions. NCP's Ajit Pawar is monitoring the situation at party level, Supriya Sule is handling the party's women cadre and Pawar himself is trying hard to strengthen his party's over all position. However, the Congress is progressing its poll preparations at comparatively lower pace.
On the other the BJP-Sena is said to have accelerated their poll strategy. The election of BJP's state unit president is being delayed for the want of face with clean image.
Shiv Sena president Uddhav Thackeray has appealed to the supporting coalition parties including BJP and Ramdas Athawale's RPI to finish off the seat sharing process by this June. Uddhav is also learnt to have raised an open arm towards MNS while the latter's chief Raj Thackeray has not opened his cards yet.