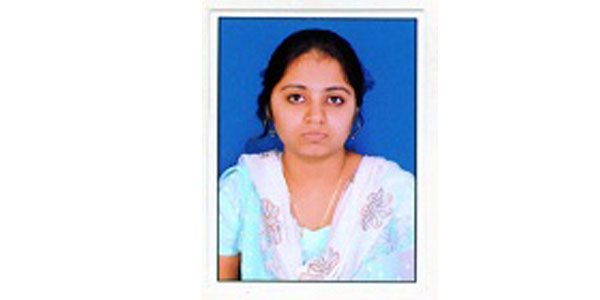 Nagpur News: When the inspirations are drawn from the sky and aspirations are linked deep to the roots within family, the success follows the natural course. Studying at a low profiled Marathi medium school and then graduating from Government College of Engineering in Pune, Kshipra Agre has proved the fact that self-motivation drives all to excellence. She maintained steady set of mind for full two years till she finally managed to secure 29th rank in Indian Civil Services Examinations conducted by Union Public Service Commission. She religiously prepared for the subjects and focused on self-study though she took up various short term coaching at Nagpur as well as Mumbai and Pune.
Hailing from nondescript town of Latur in Maharashtra, Kshipra Agre spent much of her time in Nagpur, preparing for UPSC exams. She made two unsuccessful attempts but never lost hope and continued trying with positive instinct and Yes!!! She finally made it in third attempt. She ranks at 29th and as the news spread her phone just could not stop ringing.
Nagpur Today spoke to her and got a whiff of her confidence on a telephonic interview. Here are the excerpts…
Nagpur Today : Congratulations Kshipra for getting the position along with selection.
Kshipra Agre : Oh. Thank you so much for the appreciation.
Nagpur Today : Tell us about your educational background?
Kshipra Agre : I have completed schooling in Marathi medium at Godavari Devi Lahoti Kanya Vidyalaya and later did B.Tech from Government college of Engineering in Pune in the year 2009. I was also a merit holder in class 10th and 12th.
Nagpur Today : What was your line of preparation?
Kshipra Agre : I started my preparation in 2010 and was on complete break from my professional life for two years. I took up coaching in Nagpur, Pune and Mumbai but I focused on self study most of the time. For current affairs I used to read journals like The Hindu and Frontline magazine. I also relied on education material given by the coaching for studying the subjects. Meanwhile, I also pursued distance learning programmes and completed two post graduate diplomas – one in Environmental Sustainable Development and another one in Disaster Management.
Nagpur Today : Was this your first attempt?
Kshipra Agre : No I made it in the third try.
Nagpur Today : What's your family background?
Kshipra Agre : Both my mom and papa are working. My mom is senior manager in Usmanabad Janata Sahkari Bank while my father is a professor of philosophy at Purna in Parbhani district. I have an elder sister who is a physiotherapist at Lucknow but currently stays in Latur.
Nagpur Today : What are your future plans?
Kshipra Agre : At present I am only looking forward towards completing my training and later on I will decide.
Nagpur Today : Where do you draw your inspiration from?
Kshipra Agre : My family is great support system for me.
Nagpur Today : What's your favorite pastime?
Kshipra Agre : Reading books and cooking.
Nagpur Today : Which books you usually read?
Kshipra Agre : Anything and everything in Marathi.
Nagpur Today : What's your message for those preparing for civil service examinations?
Kshipra Agre : I really do not know what to say but I must appeal the aspirants that study hard and success would be yours.