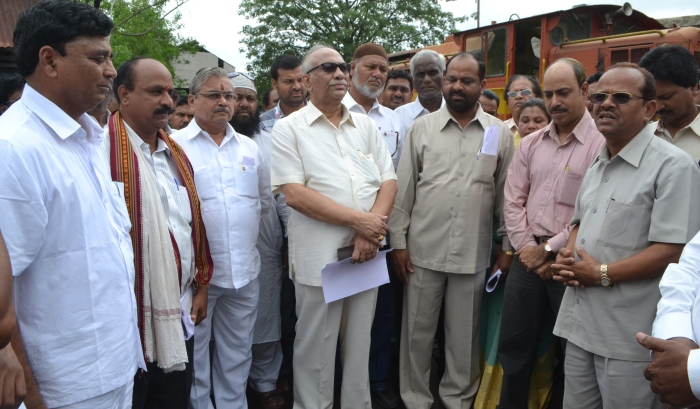 Nagpur News:
The South East Central Railway (SECR) authorities in Nagpur have taken a decision to derail the lives of at least 100 employees by transferring them to other places like Nainpur, Chhindwada etc. The reason given by the SECR authorities is that since narrow gauge train service has almost been stopped the 100-odd employees of it working in the Diesel Loco Shed in Motibagh have no work. Moreover, the work of converting the narrow gauge  into broad gauge has started.
However, the 100-odd employees have strongly protested the decision of SECR to transfer them to broad gauge work sites which are in Nainpur, Chhindwada areas. The employees have urged that instead of starting broad gauge work from Nainpur, Chindwada and other places, the work should have been started from Nagpur itself as Nagpur is main and big station. The employees met V K Rath, Superviser of Diesel Loco Shed and appealed him to stop the transfers. However, Rath expressed his position as the transfer decision is taken by top SECR officials and he would not interfere in the decision.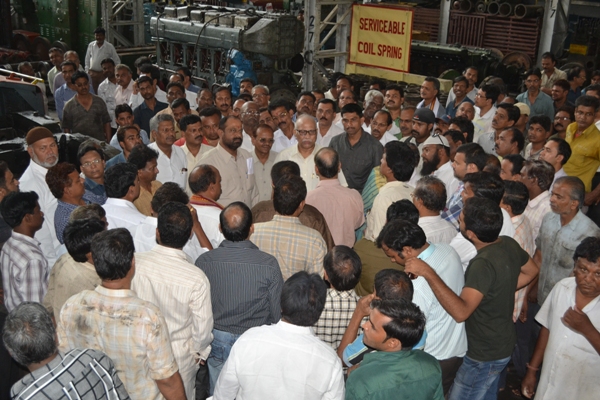 The 100-odd employees then called Nagpur MP Vilas Muttemwar and apprised him of their problems. Muttemwar visited the Diesel Loco Shed and assured the employees that he would not allow closure of Diesel Loco Shed and the employees would not be transferred. Muttemwar then met top SECR authorities and asked them not to transfer the employees to any other place. Muttemwar informed the SECR authorities that he would meet the Railway Minister in this regard and would apprise him of the problems the employees could face in the event of their transfers.
Muttemwar pacified the protesting employees by assuring them that they would not be transferred to any other place.