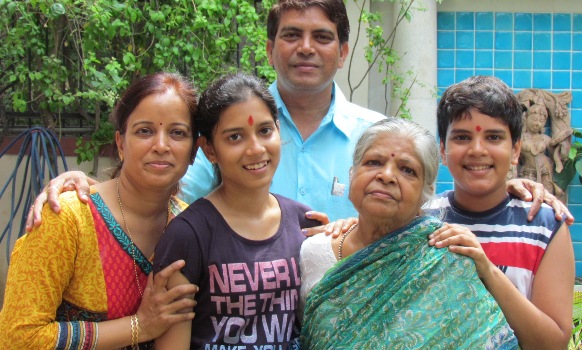 Nagpur News:
Shruti Patel, who bagged the second top spot In Nagpur in the Class X examination of Central Board of Secondary Examination (CBSE) of which the results were declared on Sunday spoke to Nagpur Today on various topics ranging from the CBSE examination to her ambitions and hobbies. She is student Bhavan's BP Vidya Mandir.
Nagpur Today: Shruti, first of all and the chief poser is how much you scored?
Shruti Patel: Oh, that is great. I scored 98.8 per cent marks.
Nagpur Today: Second, important, how did you prepare for your exams and, how many hours did you put in daily?
Shruti Patel: I am particular and regular, as well, in my studies. I was greatly focused in the class and, specifically took care that I give all school unit tests properly.
Nagpur Today: Now, about future plans. What do you aspire to make your career most significantly?
Shruti Patel: Really speaking, I want to become an Architect of repute, and for that ambition I want to do engineering from one of the IITs.
Nagpur Today: Your advice to students who will be appearing for their exams next year?
Shruti Patel: Do regular studies and, put hard work into it, too, then the work is half done. The exam burden is reduced immensely by just being attentive at class.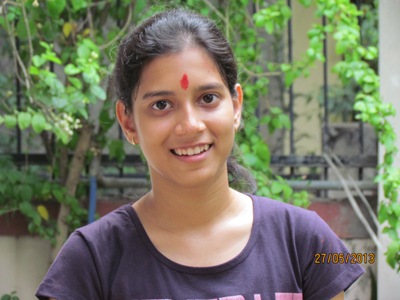 Nagpur Today: What is your success mantra if one were to follow it?
Shruti Patel: Undoubtedly, thoroughly reading the text books will be my answer. I made it sure that I know the meaning of each and every hard work I put in a chapter!
Nagpur Today: We know your outstanding feat in the CBSE X exams. Now, what are your hobbies?
Shruti Patel: I like creativity, and hence dancing, randomly preparing creative things. I am also fond of reading comic books.
Nagpur Today: Any plans for the vacations?
Shruti Patel: I had already enjoyed my time vacation-wise. I had been to Karmazari with my family and now I'll spend time at my Grandma's place.
Nagpur Today: Whom you want to credit for all your achievements?
Shruti Patel: Candidly speaking, I would've never seen this day without the support from my parents, family, teachers and friends.
Nagpur Today: And about your Sweet Home and your family background.
Shruti Patel: My father (Rajesh Patel) is a businessman and mother is housewife. I even have an elder sister who is pursuing engineering in Computer Science. In a way our abode is a Sweet Home.
Nagpur Today: Thanks, Shruti and wish u a great future ahead.