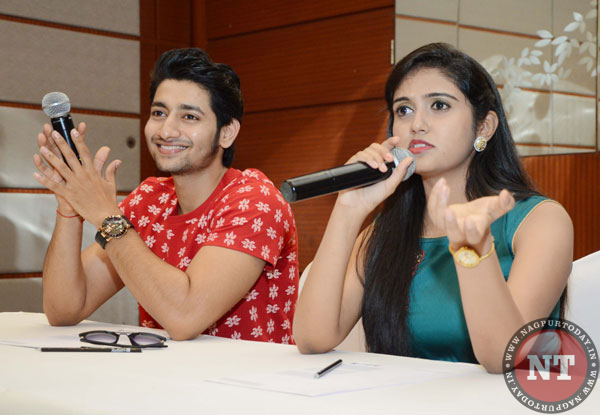 Nagpur: Love makes us do the most unanticipated and unfathomable things in our life. It is an emotion known to mankind since times immemorial and while history is replete with heroic love stories of young lovers, they inspire the future generations with their immortal love. Witness the power of romance as the epitome of love comes knocking at your very own city. It's time you get spellbound by the undying love as Nagpur receives its never-seen-before, larger-than-life installation of romance in the form of 23 feet-tall sculpture of two lovers in an iconic pose to be unveiled by 'Sairat' couple – Archana (RinkuRajguru) and Prashant (AkashThosar).
India's most awaited epic love saga KasautiiZindagii Kay is about to launch its 'Sculpture of Love' and StarPlus is leaving no stone unturned to make the event an unforgettable and memorable affair. Embrace yourselves as popular celebrities make way for the unveiling of this manifestation of love in your very own city. Watch your favorite stars unveil the flamboyant sculpture depicting the magical embodiment of love.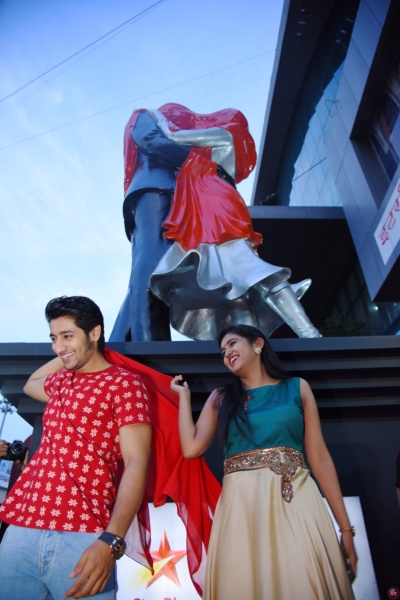 This enormous sculpture is the result of months of hard work and deliberation. These sculptures were made in Kolkata by the renowned sculptor Mr. BhabatoshSutar. It wasn't an easy task to construct a 23 feet tall sculptor. He and his team spent sleepless nights and the end result was definitely worth it. Approximately 45 days were spent to make these masterpieces with a team of 20 workhands working day & night.
In a splendid launch across the country curtains will be raised on September 10, uncovering the silhouette structure across 10 cities – Mumbai, Delhi, Noida, Pune, Nagpur, Nashik, Rajkot, Vadodara, Surat and Ahmedabad. The people will witness the enormous sculpture of a couple who are madly in love and have their gaze fixated at each other covered with the billowing red dupatta will be revealed.
Expressing their delight at the unveiling, the reel couple says, "We are glad that Star Plus gave us this opportunity to unveil this statuette of love and romance. In the fast-paced lives that we live, this KasautiiZindagii Kay idol with the iconic pose would make us stop, stare and think about love. We are sure this is going to be a new selfie point for all the lovers here. We are really excited that the show that we both followed during our childhood days is coming back, just can't wait for it to go on air!"
Come & visit the newest love spot in your town with your special someone. And don't forget to tune-in to the much-awaited show KasautiiZindagii Kay from September 25 at 8 PM every Monday to Friday on Star Plus.