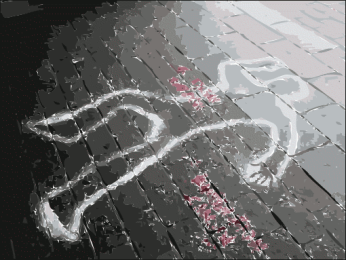 Nagpur News: A youth lost his life in a brawl between two groups that took place over eve-teasing at Mhada Colony, Nari road in Jaripatka on Wednesday night. 25-year-old Santosh Tatewar succumbed to his head injuries during treatment at a private hospital on Saturday morning.
Earlier, Jaripatka police has registered a case of voluntarily causing hurt, threatening and other offences but later turned into a murder case. By Friday evening, four accused including three minors have been arrested.
Second senior PI, Umesh Besarkar told that the tussle took place after two youths of one group commented on the girl, with whom a youth of other group was talking.
He said that complainant Praveen Bagde (18), a student, was talking to the girl when two youths, both minors commented on the girl. Enraged over the comments, Bagde thrashed the boys. Later, Bagde drop the girl to her home and called his friends. Meanwhile, the injured too informed their group members that included a petty criminal Ayub Pathan.
After a heated argument, both the groups had a major brawl wherein Tatewar suffered serious injuries on head. Police said that Pathan and his group had hit the boys with rods and pipes. On being informed by residents, police reached the spot but by that time, the assaulters fled the spot and the injured Tatewar was rushed to hospital by Bagde and two other friends, who were also injured. Tatewr was rushed to private hospital at Khamla.
Police said that since Tatewar was unfit to give the statement, they had no idea about the critical condition of Tatewar and hence didn't register a case of attempt to murder. A case was registered on Bagde's complaint.
Besarkar told that   he had gone to take Tatewar's statement at around 11.30 am, but the doctors declared him dead. The case was then extended to murder