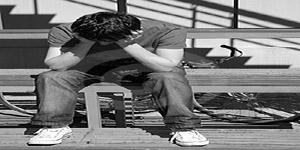 Assuring mother's well-being, tricksters duped 15-year-old boy, fled with gold worth
Nagpur News: Two tricksters, in their 20s, introducing themselves as priest, duped a 15-year-old boy and stole gold ornaments worth Rs 63,000 from him.
The incident took place near Tukdoji Putla square on Friday evening when the teenager, Rajat Narad, was heading from his Jawahar Gurukul School.
According to the police, while Narad was walking home, two youths on bike came to him and asked him address of cyber café. Trying to be friendly with him, they asked him about his mother's wealth.
Narad told them that she is not well. The youths replied that they are priests and have supernatural power with them. "They said to Narad that they already knew that his mother is not well and hence asked him just to check," said police.
The youths told that somebody has done black magic on her mother's gold ornaments and thus every time she wore, she fell ill. Giving a solution to this, the duo asked him to bring all gold ornaments of his mother to them and they will perform some rituals on them to destroy the black magic.
Have faith in the duo's words and with the hope for his mother's well-being, Narad rushed to home and brought the gold ornaments of his mother and gave it to them. The tricksters then asked Narad to close his eyes and chant a mantra 'Hari ohm'. AS soon as Narad closed his eyes, they fled with the ornaments.
Narad then narrated the incident to his parents and reported to Ajni police.