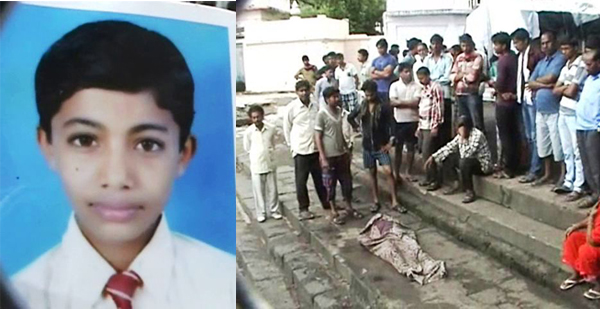 Nagpur News: Yet another body was fished out from the Gandhisagar Lake (Shukrawar Talao).
According to police, a 13-year old boy Mukul Prakash Gaur, a resident of Jyoti Nagar, Khadan, committed suicide by jumping into the Gandhisagar Lake, now-a-days infamously called Death Lake. After preliminary enquiry, the Ganeshpeth police informed that Mukul's parents gave him a dressing down for bunking school and tuition classes. Mukul was a very clever student. He was studying the Class IX of Adarsh Vidya Mandir on Central Avenue. But recently, he had started bunking school and even tuition class. This surprising behaviour  of Mukul outraged his parents and they scolded him severely for this reason. The next day, Mukul, as usual, left his house for going to tuition class at about 6 pm.
However, Mukul did not return even after a considerable time over and above the school timings. Mukul's parents frantically searched him at several places including his friends, relatives but there was no trace of Mukul. The panicky parents lodged a missing complaint with Tehsil Police Station. Finally, Mukul was traced but dead. His body was found floating in Gandhisagar Lake. The missing complaint lodged at Tehsil police was handed over to Ganeshpeth police as Mukul's body was found in the jurisdiction of Ganeshpeth Police Station. The diver Jagdish Khare pulled out body of Mukul.
The Ganeshpeth police ASI Ramkrishna Bade informed Mukul's father Prakash Gaur carries a fish business in front of Mayo Hospital. Mukul has left father, mother, a younger brother, and a elder sister deep into sadness for their entire life.
However, Mukul has also left many questions to be answered. Almost all parents scold their wards if they are found not attending their schools regularly over very trivial reasons. It does not mean children should resort to such drastic steps.