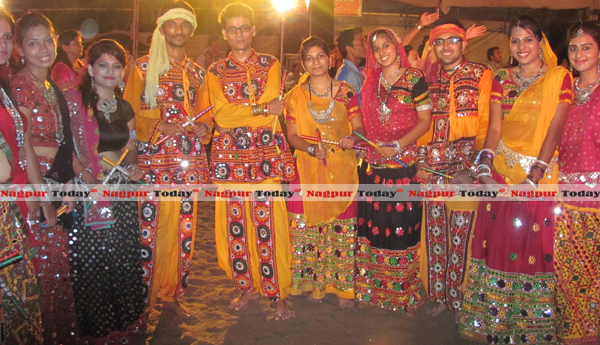 Navratri is celebrated in myriad ways at various places in Nagpur. It is a nine-day carnival, with glowing city lights, scintillating dance performances and grooving music. The performance of Garba dance which begins with beats in slow tempo, hikes the energy level of the participants, heightened due to the fast beat and tempo of the music. The music is synchronized by a drummer, DJ or the orchestra. G H Raisoni had organized Dhamal Dhandiya at Amrut Bhavan in the city.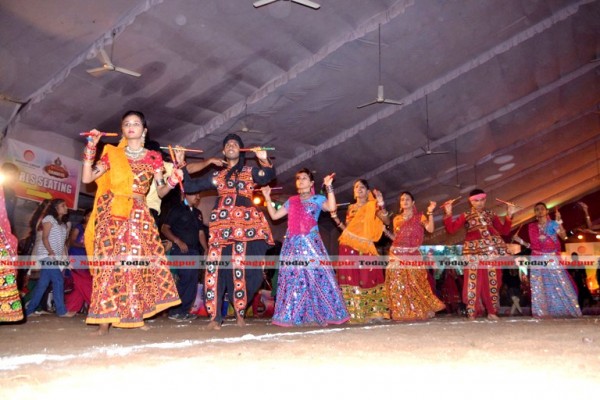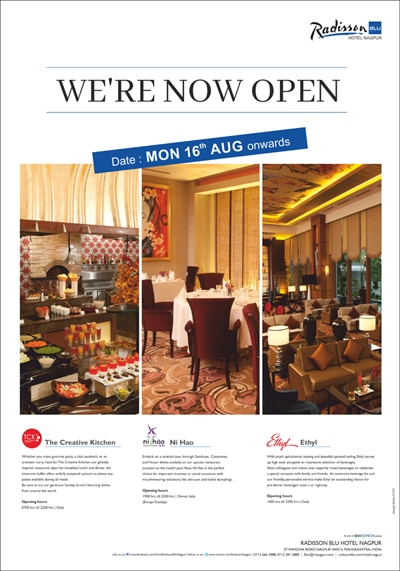 All engineering students let down their hair and danced away to gay abandon. The performers, both Boys and Gals, clad in colorful and magnetically attractive traditional attire of magnificently embroidered petticoats (Ghaghara) with a backless choli (kapdu), accessorized with a head cover (odhani) adorn with lots of silver jewelry with their male counterpart would wear kediyum (shirt) and vajani (trouser), with a rumal (printed headpiece) danced away to the popular dance numbers from Hindi movies. With music that made, one shake a leg or two, youthful exuberance, lively atmosphere and a DJ who brought out the youth in the participants to vibe and jive.
Boys and girls dressed up in attires of resplendent and flambouyant colours that speak and sing enjoyed themselves. Garbha reached its zenith with youth dancing away to music pumped into aura of a sense of utophia.  The garba organized by Gujrati NavDurga Utsav Mandal had a more poised and disciplined crowd of men dancing first followed by gals and ladies. The crowd that comprised of people from all age groups from 5 to 50 danced forgetting away all their worries, pressures and tension.
–Covered by Special Correspondent Samuel T G and Pallavi
-PICS BY : Amol