'School-wise committees be set to popularize Anti-Black Magic Act': Dr Kadambari Bhagat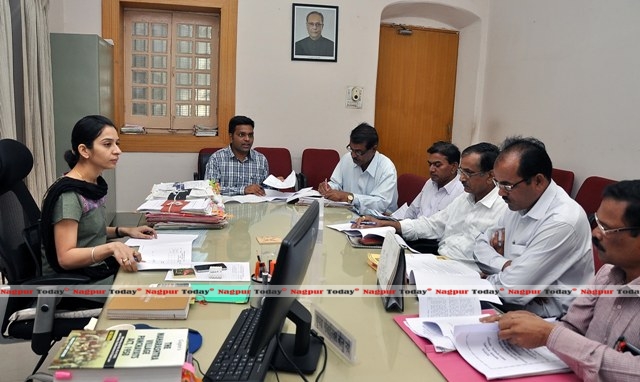 Nagpur: "For effective publicity and propagation of Anti-Superstition and Black Magic Act, 2013, the school-wise committees be set up in the Nagpur district and city," said Additional Collector Dr Kadambari Bhagat in a meeting held here on Oct 29.
In the meeting held in her cabin, prominently present were Asstt Commissioner Mangesh Wankhede, District Project Coordinator, Public Awareness for Anti-Superstition and Black Magic Act, Chhaya Sawarkar, Police Vigilance Officer Bajirao Pawar and Extension Officer (Primary Education) Yelne.
According to Dr Bhagat, an independent office for District Project Coordinator Chhaya Sawarkar has been set up at Chokhamela Hostel, Deekshabhumi Chowk where from she will be executing the provisions of Anti-Superstition and Black Magic Act, 2013. He directed the officials that the office be inaugurated on November 4, 2015.
In the meeting held on Thursday, the nature of complaints received under Maharashtra Prevention and Eradication of Human Sacrifice and Other Inhuman Evils and Aghori Practices and Black Magic Act 2013 were reviewed and discussed. It was decided that the Anti-Black Magic Act be popularized through education department by imparting training and guidance.
14 complaints received
Under the aforesaid Act, as many as 14 complaints have been received, of which 4 complaints are being investigated, and reports in 6 cases awaited from Rural Police. In the Nagpur City area, the cases under the Act are registered with Lakadganj, Ganeshpeth, Koradi and Jaripatka police stations. It was informed in the meeting.