SC rejects plea of ex-IPS officer Sanjiv Bhatt in Gujarat riots case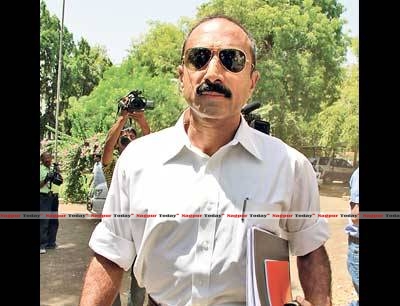 New Delhi/ Nagpur: A former IPS officer Sanjeev Bhatt received a jolt from Supreme Court when his petition, seeking a 'fair, credible and independent investigation'  in two FIRs filed against him by the state government of Gujarat, was dismissed on Tuesday. The Apex court also dismissed his plea that BJP President Amit Shah and many others be made respondents to the case. The court had earlier reserved its verdict on 23 September, 2015.
The division bench consisting of Chief Justice H L Dattu and Justice Arun Mishra on Tuesday said that the probe against Bhatt would continue as per law. The Gujarat government dismissed Bhatt from service on 19 August.
The cases relate to disputed claims about then Chief Minister Narendra Modi's alleged role in the 2002 Gujarat riots. Bhatt, represented by top human rights lawyers Indira Jaising and Prashant Bhushan, told the Apex court that he was present at a meeting on 27 February 2002 at Modi's home.
He alleged that two FIRs were registered to intimidate him. The FIRs were filed by Bhatt's junior K D  Panth in June 2011 and additional solicitor general Tushar Mehta in August 2011.
Bhatt alleged that the proceedings against him were 'intended to prevent him from disclosing the sensitive information revealing the criminal nexus between the state ministers, politicians, bureaucrats, senior police officers, government law officers, and non-state actors, who grossly interfered with the administration of justice…'
Bhatt leaked a series of emails between Mehta, who was then Additional Advocate General of Gujarat, and some of the accused in the riots, alleging that Mehta shared confidential information and legal documents with the accused against whom the state was conducting cases.