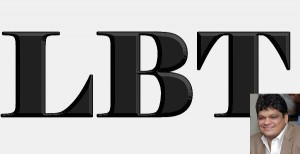 Nagpur News.
Reacting over the Supreme Court's reservation to provide extension to the stay on LBT in Pune, Dipen Agrawal, President Nag Vidarbha Chamber of Commerce, the key organization to lead the anti-LBT agitation in Nagpur, reiterated that the decision would not hamper their strike in the city.
It may be mentioned that Supreme Court has refused to grant stay on LBT on hearing the petition filed by the traders from Pune.
Agrawal said that the petition was filed by Pune traders and was more in context with the issues being faced specifically in that city. He said, "We were not even hoping any positive outcome from the hearing, as we have nothing to do with that petition. Even if the Supreme Court had provided the stay then it would have been applicable only to Pune and not the rest of the state. So it makes no difference to us. Our agitation would go on, till LBT gets out of scene."
He informed that their petition has been already admitted in the High Court and the issues would be put up once the matter comes up for hearing. "It is for the Chief Minister to decide upon our case."
Jewellers may open before Akshay Tritiya
With marriage season on the full flow and jewellery buying put on hold in Nagpur in view of closure of jewellery shops in the city, the people have begun to feel the bitterness of bandh. The nearing festival of Akshay Tritiya, considered as good omen for buying gold has also fuelled the urge to buy among the people looking forward to finish the marriage shopping on the auspicious day. When asked in this regard, Agrawal told Nagpur Today that ideally it should be the Chief Minister's call to decide upon this issue. The government should refrain from making it a prestige issue and stop being adamant. It should think in larger interest of people. He hoped for something positive to come up before Akshay Tritiya. "Even if the CM does not do anything in this regard, we would initiate something to bring some respite to the people as we do not intend to trouble people. We might take some decision before Akshay Tritiya to provide some market and product specific relaxation, but there is no question of withdrawing the agitation."
All Party meet on Saturday
Agrawal told Nagpur Today that an all party meeting has been organized at Chitnis Park on Saturday to decide upon the future course of action. The meeting has also been conducted in order to indicate the penetration of the ongoing agitation. He said that LBT Virodhi Sangharsh Samiti is busy giving final touches to the meeting preparation. "It is going to be people's programme", he asserted.