Satish Chaturvedi expelled from Congress for supporting rebel candidates during NMC polls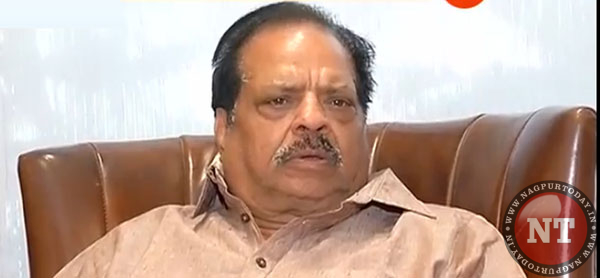 Nagpur: Senior Congress leader Satish Chaturvedi who has been in the eye of storm for his alleged anti-party activities for quite some time now was finally expelled from the party on Friday. An information to this regard has been sent through written communication to Chaturvedi. The letter of expulsion has been issued by Maharashtra Pradesh Congress Committee on Thursday. Following the order Chaturvedi would also lose the primary membership of the party and henceforth would be debarred from any post in the Congress.
In the termination letter, the MPCC Secretary Adv Ganesh Patil has informed Chaturvedi that he was being expelled from the party for promoting the rebel candidates and indulging in anti-party activities during the Nagpur Municipal Corporation polls conducted in 2017. Chaturvedi has been charged with campaigning for candidates who rebelled from Congress during the NMC polls.
Having said that, the letter alleged that this act of Chaturvedi has tarnished the party's image.
The letter further stated that on January 23 2018, Nagpur District Congress Committee President has also issued show cause notice to Chaturvedi who failed to file any reply in this regard.
It has been cleared that Chaturvedi has been henceforth barred from exercising any power as Congress member.