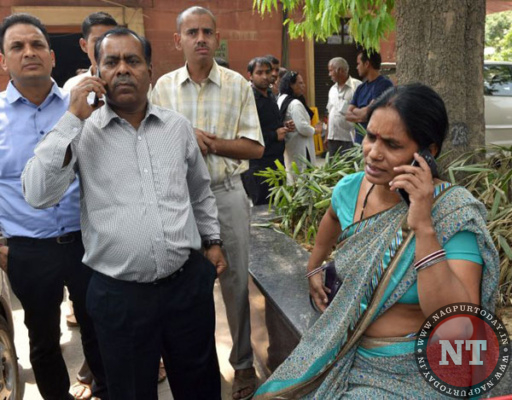 Soon after the Supreme Court dismissed the review pleas of three of four death-row convicts in December 16 gang rape and murder case, the victim's parents said the verdict 'reaffirmed their trust in the court'.
However, they also said that 'justice is getting delayed'.
"We knew that review petition will be dismissed. But what next? So much time has gone by and threat to women has gone up in this span. I believe the sooner they're hanged, the better it is," said Badrinath Singh, father of the victim.
"They were not juveniles. It is unfortunate that they committed such crime. This decision reaffirms our trust in the court that we will definitely get justice.
"Our struggle does not end here. Justice is getting delayed. It's affecting other daughters of the society. I request the judiciary to tighten their judicial system, serve justice to Nirbhaya by hanging them as soon as possible and help other girls and women," Asha Devi, victim's mother, said.
Meanwhile, Rohan Mahajan, lawyer of the family, said, "It is a victorious moment. Faith in the judiciary has been reinstated. We are satisfied today. The only request to the central government is to expedite whatever process is to follow now."
"I welcome this decision as it proves justice can be delayed but not denied. It's a landmark decision. This judgment shows that law takes its own course in this country," said Rekha Sharma, Chairman of National Commission for Women. — ANI