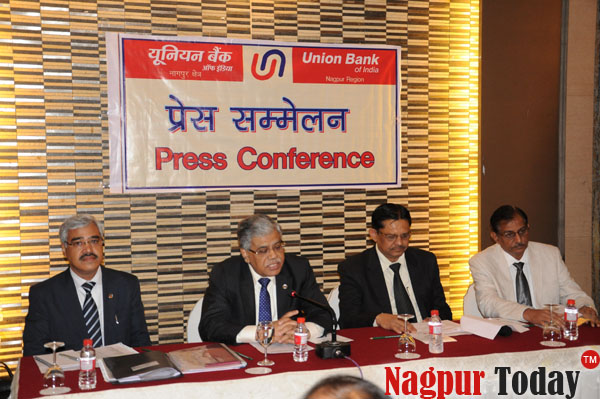 Nagpur News: Chairman and managing director of Union Bank of India, D Sarkar said here on Saturday that Nagpur City has good business opportunities and Union Bank would play its role in developing the region.
Total business of Nagpur region has incerased from ` 6581 crore as on March 31, 2012 to ` 7975 crore on March 31, 2013, he said.
Similarly, on Y-o-Y basis, deposits grew by 18.85 per cent and advances by 24.85 per cent in the fiscal 2013.
Retail loans in Nagpur circle have shown a rapid growth of 42 per cent in 2013 over financial year 2012.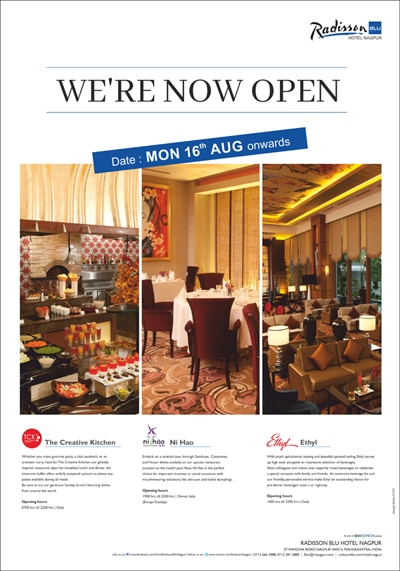 In the last fiscal, five new branches were opened. At present, 65 branches are under the control of Nagpur circle while 7 branches are proposed to be inaugurated in the current financial year, Sarkar informed.
Similarly, 31 ATMs have so far been installed in the current financial year, taking total number of ATMs installed in the region to 106.
60 ATMs are installed in the city.
Sarkar further said that 59773 ATM card are issued in the FY 2013 and currently 235249 ATM cards are in use.
Three districts are covered under Direct Benefit Transfer Scheme and total 29, 140 beneficiaries are added in the FY 2013 so far, Sarkar added.
Nagpur circle has formulated a special scheme for rice and dal mill owners under SME sector and disbursed ` 200 crore to various entrepreneurs for the development of Vidarbha region.
The direct agriculture advance of the Bank is around ` 329 crore presently.
Sarkar who addressed mediapersons on the sidelines of his performance review meet with Bank officials and customers meet further said that bank faces challenges in terms of slow credit growth due to inflation.
" This would spur demand for credit, thereby leading to increase in overall credit portfolio and an improvement in the economy, Sarkar remarked.
SMEs, housing, micro-finance hold a promise in future while vehicle loans are getting difficult these days, he said adding " the bank would re-visit its educational loans to keep NPA under control.
He nevertheless denied that Bank faces any challenge from 26 corporate houses which would be given permission to start a bank.
Among others who were present at the media briefing included field general manager, S K Sangar, deputy general manager, T N Ghosh, deputy general manager, Sunil Nerkar, chief managers, D Das, N Bhajikhaye, Rajesh Gawande and S Shukla. Union Bank CMD D Sarkar addressing mediapersons on Saturday while field general manager, S K Sangar, deputy general manager, T N Ghosh and deputy general manager Sunil Nerkar look on.