Nagpur News.
The food fest, 'Saporia De Italia' started with a bang, and concluded likewise! Organised in the Smt RP College premises, it proved to be a colorful procession that included a great food fiesta. Italian Food being one of the oldest cuisines in Europe, the food fest proved to be a mouth watering affair. The items that were prepared by the made most of the food lovers appreciate each bite they took.
Organized by the college students of Hotel Management & Catering Technology of the Department, this event takes place annually as an attempt to present to the elite guests with the flavours of different cooking styles of Italy.
The event started with the welcome of guests, for whom the round tables were arranged. The visitors were initially served with the starters, the Minestrone Soup and Bruchettas with Zesty Potato Fries. Later the food lovers willingly helped themselves with the servings by selecting their respective choice of pizzas and Pasta. Chicken Cacciatora, Onion Foccasia  and the Italian Doughnuta with Chocolate Rum Cake were also served.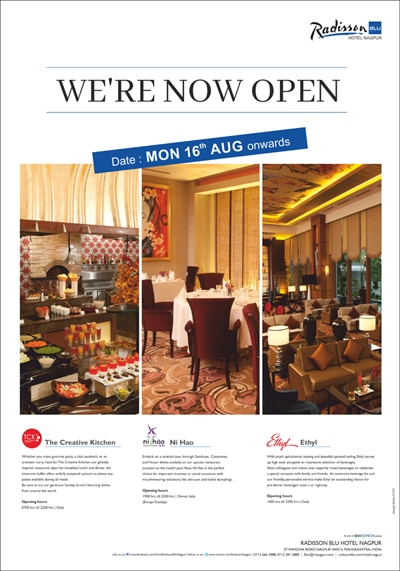 Special arrangements as a part of entertainment were done. The students performed the Italian Dance. The music band RAGA played the melodious western countryside music, who later shifted to a few slow bollywood tracks on public demand.
The students, being successfully reaped the benefits of the opportunity given to them.
The additional 'tadka' to the event this year was the fact that the food fest accompanied by the LAD College Alumni meet, who were invited as the special guests to appreciate the students and take a glimpse of the changes that took place over the years. The aluminates for the first time participated and recalled the memories at the food festival as was scheduled, and had a great nostalgic time. Alumnae from across the city and even from allied states met at the college after years of gap. Some of them were even seen meeting after a gap of almost 20 years.
PICS BY : Vinay Thorat