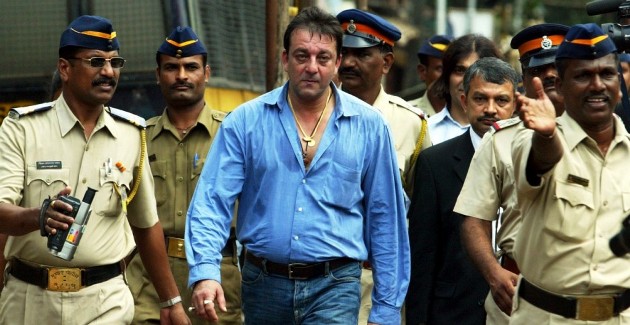 We all believe in karmic and platonic links to what all we do and experience in our lives. Whether it's for getting dream job, succeeding in exams or fulfilling any wish you have been dreaming for long, we try hard to achieve our goals. But at times, we face the adversities in our lives when we find things not working the way we have expected it to be. Sudden break off from girl friend, suffering loss in business or shattering of any other dream could land you into a belief that stars might not have favoured you for the good…And that's where we come closer to our fate and stars. We wanted to know more about that, just to set our lives in proper order.
For the sake of this, Nagpur Today will guide you through your astrological course and let you know which planetary movement is causing the things happen the way we are seeing before us.
To start with let's talk about Sanjay Dutt's current course of fate through our astrology expert and tarot card reader from Nagpur, Abhishek Soni.
From   July   2014     Rahu will move from Tula Rashi to  Kanya  Rashi    It will be a major Relief  for Dutt. Dutt has been sentenced to 5 years jail in the case of 1993 Mumbai serial blasts.
While on one hand when the people related to the field of law or those who understand the subject believe that it is difficult for Sanjay Dutt to get free from this punishment, his stars too predict that he cannot escape jail right now.  But after July 2014 the scene will be changed fully as all the planets will be in favour of Sanjay Dutt.
The placement of Rahu and Shani in Sanju's horoscope is such that it is showing him the way to jail. Till now, due to his planet Guru, he was away from not only jail, but other problems as well. But since February 2013, his horoscope is facing Shani's Mahadasha because of which his problems have started. But   now as the Rahu will move from Tula Rashi   it will be very good for  Sanjay Dutt
Imprisonment  due  to…
Lagna chart: "Bandhan Yoga" made by equal number of planets in 2nd and 12th house. Also "Bandhan Yoga" at 3/11 axis from Moon.
Navamsha: No "Bandhan Yoga" from Lagna and Moon.
Dashmansha chart: "Bandhan Yoga" made by equal no. of planets in 2nd and 12th house. "Bandhan Yoga" at 4/10 axis, 2/12 axis from Lagna.
From Moon "Bandhan Yoga" at 3/12 axis.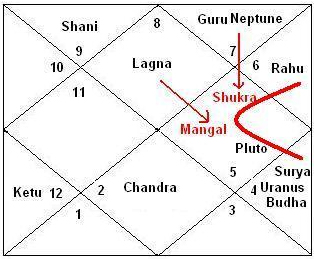 Celebrity Details – Sanjay Dutt
Real Name : Sanjay Balraj Dutt
Nick Name : Sanjay Dutt
Birth Date : 29 July 1959
Birth  time : 14  :  45
Birth Place :   Mumbai    India
Astrology Profile of Sanjay Dutt
Sun Sign : Leo
Symbol : The Lion
Birth Number : 29
Ruling Planet : The Sun
Chinese Sign : Pig
Type : Fire-Fixed-Positive
–          By Abhishek  Soni 
Kundali@kundaliguru.org,  www.kundaliguru.org
(Writer is a seasoned astrology and vastu shastra expert and an avid tarot card reader)