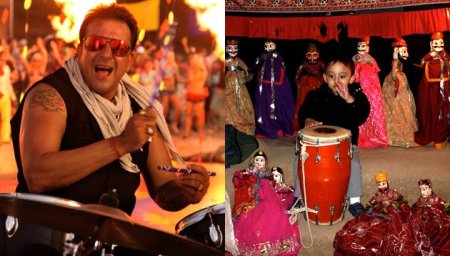 Sanjay Dutt was recently in Rajasthan shooting for his upcoming movie PK, in which Aamir Khan is reportedly playing the lead. During the work, Sanjay took out time to hand around the natural scapes of Mandawa – location of his shoot – along with his family. Even he had the reason to cheer and celebrate. His doting wife Maanayata had surprised the actor by flying down for their anniversary along with the twins.
Although, his twin babies, Shahraan & Iqra are not allowed to watch movies just yet, Shahraan often watches his father playing the drums at home in his free time.
Sanju baba is very fond of playing musical instruments like the guitar and the drums and baby Shahraan is his best audience these days and is even learning some moves by imitating his musically inclined father.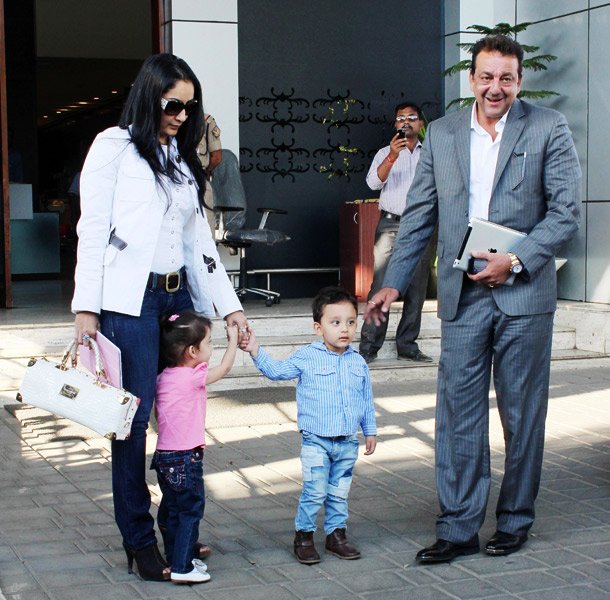 A special puppet show was arranged in the hotel for their entertainment and on seeing a set of drums as part of the entertainment act, the little munchkin enthusiastically went up on stage and started playing the conga drums to the amusement of the family.