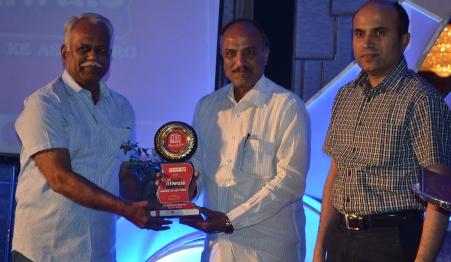 Once Father of the Nation Mahatma Gandhi said, "The best way to find yourself, is to lose yourself in the service of others." To follow his words, people who are not politicians, leaders or have any materialistic interest do what they feel like doing the best.
It was an evening of award, reward, recognition and everything which makes you feel that life is like a FM channel which you can 'Bajate raho'!
Nagpur's Super hit Radio station 93.5 Red F M felicitated social workers and some of those who have done a lot in life, not just for themselves but also for the society they live in.
Bade Dilwale Award has been received by some eminent social activists in different categories such as Social Work, Theatre & Films, Education, CSR, Arts, Health, Sports and Women Empowerment .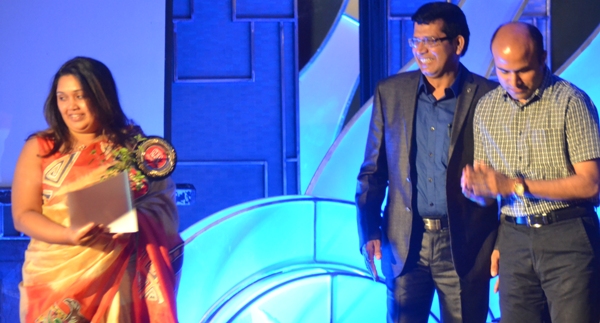 The prominent winners of these awards were Ram Ingole, Pramod Pendke, Dr.Shashikant Ramteke, theatre personality Vikash Khurana, Sameer Nafde, Ravindra Singhal, Dr.Pallavi Darade, Vishal Mutemwar, Ketaki Arbat, Pratibha Mahant, Chandrakant Channe, Lalit Vikamshi, Anand Chandrani, Dr.R.P.Singh, Bhau Kane, Abdul Latif, Usha Narayane and Dr.Roopa Kulkarni respectively.
The "Asli" hero of city got their awards from the hands of the Honorable Mayor Anil Sole & NIT Chairman Praveen Darade.
The complete team of Red FM including Station Head Mukesh Dubey, Rj Rocky, Rj Mahi, Rj Akki, Rj Srishti, Anand Maste, Kasturi, Rimpy Dua were present at the event.
The event was hosted by Shweta Shelgaokar.

Yash Raj Trivedi