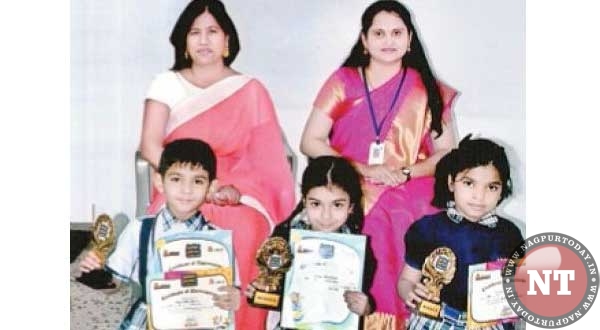 The students of Sandipani School, Civil Lines, participated in the Inter-school Junior Genius Contest organised by SIP Abacus and Brain Gym.
Aaliya Buddharaja from Std. I, Mohd Affan Faruqui and Yashika Gupta from Std II won the trophies and certificates for their individual achievements and great performance. The incharge teacher was Snehal Somalwar.
School President Rajashri Jichkar, Chief Advisor Lata Thergaonkar, Manager Mrunalini Kale and Headmistress Malka Faizuddin applauded the efforts of the teachers and students.